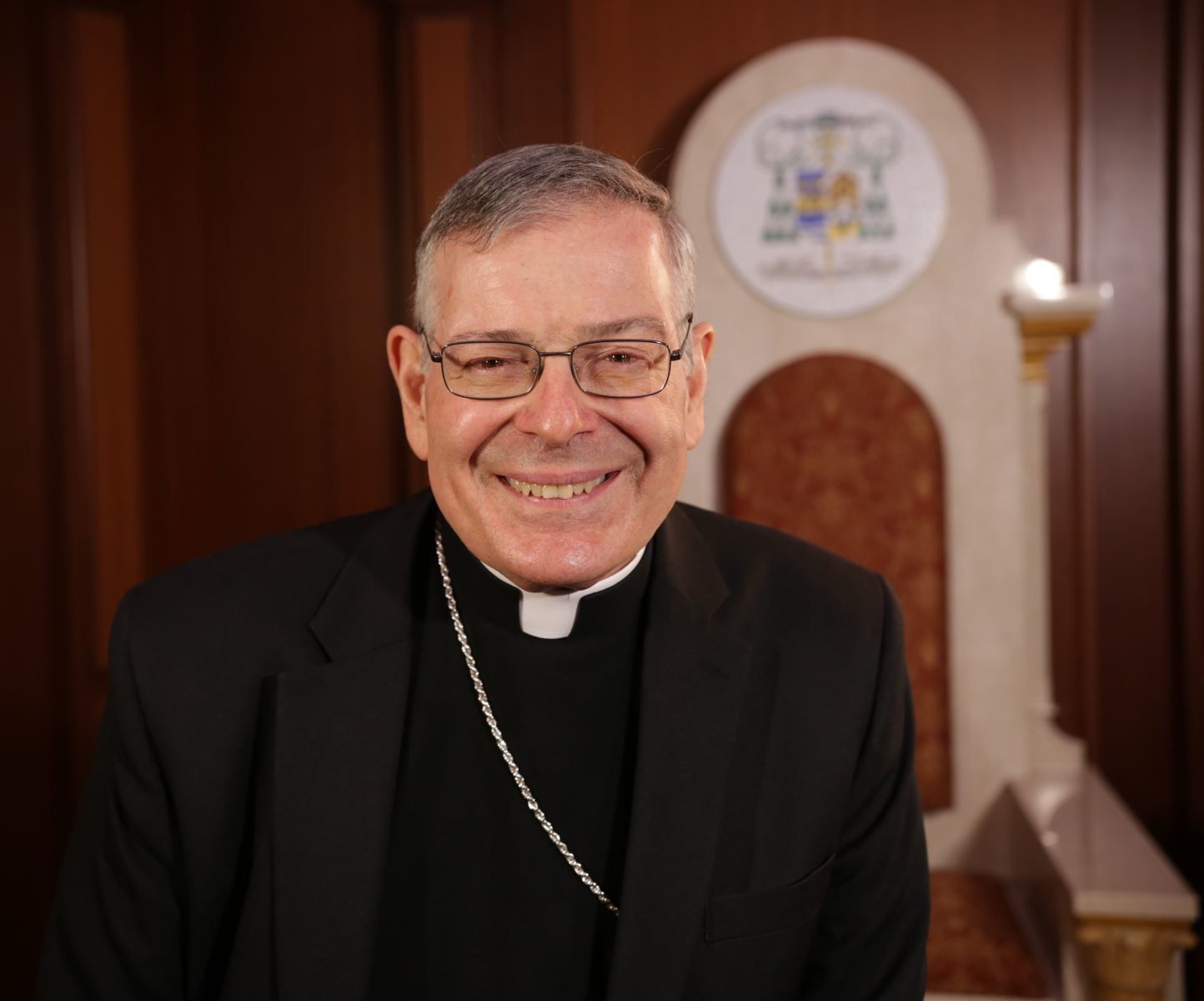 This is a happy time of the year when graduations are celebrated from grammar schools, high schools, colleges and graduate schools. I have been privileged to participate in the graduations of our three Catholic high schools within our diocese and to be with the fine graduating young men and women and their families, who make us proud of our Catholic schools. It is very appropriate to address the young people who are graduating, but it is also a time for all of us to reflect upon our role in their lives especially as family and close friends. I would like to address this column to our graduates and their families.
A person that all young people can identify with is Carlo Acutis, who has been beatified by the church and is on his way to being canonized as a teenage saint. He died in at the age of 15 in 2006 from leukemia, but lived a full, vibrant and joyful life causing him to be popular among his peers, as well as those older than he. He has been referred to by Pope Francis as "a role model for young people." His great love for the Eucharist inspired him to use his skills, as a gamer and computer programmer, to put together a narrative of Eucharistic miracles throughout the world in the centuries of the Church. He expressed so insightfully and joyfully that, "All people are born as originals but many die as photocopies." These are words, so very fitting for our young people, are also fitting for those of all ages.
On May 15, Pope Francis canonized ten new saints for the Church. One of them, Father Titus Brandsma, O.Carm, is very significant for our diocese, as it was through his intercession, that a miraculous cure took place on behalf of Father Michael Driscoll, O.Carm, pastor emeritus of Saint Jude Church in Boca Raton. This miracle was thoroughly investigated in our diocese and its verification was a deciding factor in Pope Francis's decision to canonize Father Brandsma.
During his homily for the canonization, Pope Francis referred to the words of Carlo Acutis, "All people are born as originals but many die as photocopies." The Pope expressed that God has a dream for each one of us. The Pope frequently refers to the dreams God has planned for His creation, which culminate in family life. Pope Francis urged in his homily that, "We each have to strive to follow the call to holiness which is a particular one for each one of us." He stated, "Holiness is always 'original,'as Blessed Carlo Acutis used to say: it is not a photocopy, but an 'original,' mine, yours, all of ours. It is uniquely our own. Truly, the Lord has a plan of life for everyone.  He has a dream for your life, for my life, for the life of each of us. What else can I say?  Pursue that dream with joy."
It is wise advice, on the occasion of graduation, that young men and women pursue the dream of God for each of them as they move forward in new directions. It is important for them to realize that they are not photocopies but originals, with a particular identity that God has given to each of them, which is unrepeatable. Our current culture emphasizes, rightly so, the importance of personal identity. However, it underrides its importance by ignoring that it comes from God and gives the impression that we, on our own, create the person who we are, as well as our particular identity. So many times, in our culture, especially today, the identity is merged with a political agenda. Political adherence is many times taking the role of faith. The unique identity, which our young people and we all have, comes from God and it is only in living that identity, as He created each and every one of us, that brings true joy into everyone's life.
The gifted role of the parents and grandparents of our families has a unique one to play in the lives of young people. Pope Francis has been currently giving a series of catechesis on the value of senior citizens in our midst. In this context, he has referred to the words of the prophet, Joel, which Saint Peter quoted on Pentecost, "Your elders shall dream dreams, your young men shall see visions" (2:28).  These are awesome words reminding us that those who go before our young people also have the dreams of God because of their experience of having lived so many challenges of life. The Pope expressed so movingly, "When the old communicate their dreams, the young see clearly what they have to do. Young people who no longer question the dreams of the old, aiming headlong at visions that do not go beyond their noses, will struggle to carry their present and bear their future. … The old have resources of life already lived that they can call upon at any moment. Will they stand by and watch young people lose their vision, or will they accompany them by warming their dreams? Faced with the dreams of the old, what will the young do? "        
These are wise words for our young people, our graduates, and their parents and families. God has a plan, a dream, for each of us. We need each other to live life joyfully and to depend upon one another as we move forward in life. What gives true joy is that which leads to holiness of life in our relationship with God and His plan for us. If we do not rely upon this, we are no longer originals, but we are photocopies. We are no longer the originals of God, but many times the photocopies of a political system which seeks its own end and its own agenda. Time does not exist in God, but God has entered into time and has assumed being young, as well as all ages, into Himself through us. Therefore, God meets us in the present moment, not the past and not in the future. The present moment is where we live, and it is there that God truly comes to us. He has a dream for each of us from which we form a vision for life.
Congratulations to all our graduates and to their families at this happy time.  We are very proud of you and you give us much hope which is so needed today.  May this be a time for all of us to join together more deeply and to support each other in God's dream for each of us so that we can, in the words of Pope Francis, "Pursue that dream with joy."

Most Reverend Gerald M. Barbarito
May 27, 2022