Seminarians are men who are answering God's call as they pursue Vocations to the Priesthood. 

On May 14, Father Daniel Donohue and Father Armando León were ordained to the priesthood for the Diocese of Palm Beach  at the Cathedral of St. Ignatius Loyola in Palm Beach Gardens.  Click here for more information. 
Rev. Mr. Marc Gustinelli was ordained to the order of deacon for the Diocese of Palm Beach on April 2.  Click here for more information.

Seminarians of Palm Beach 2021-2022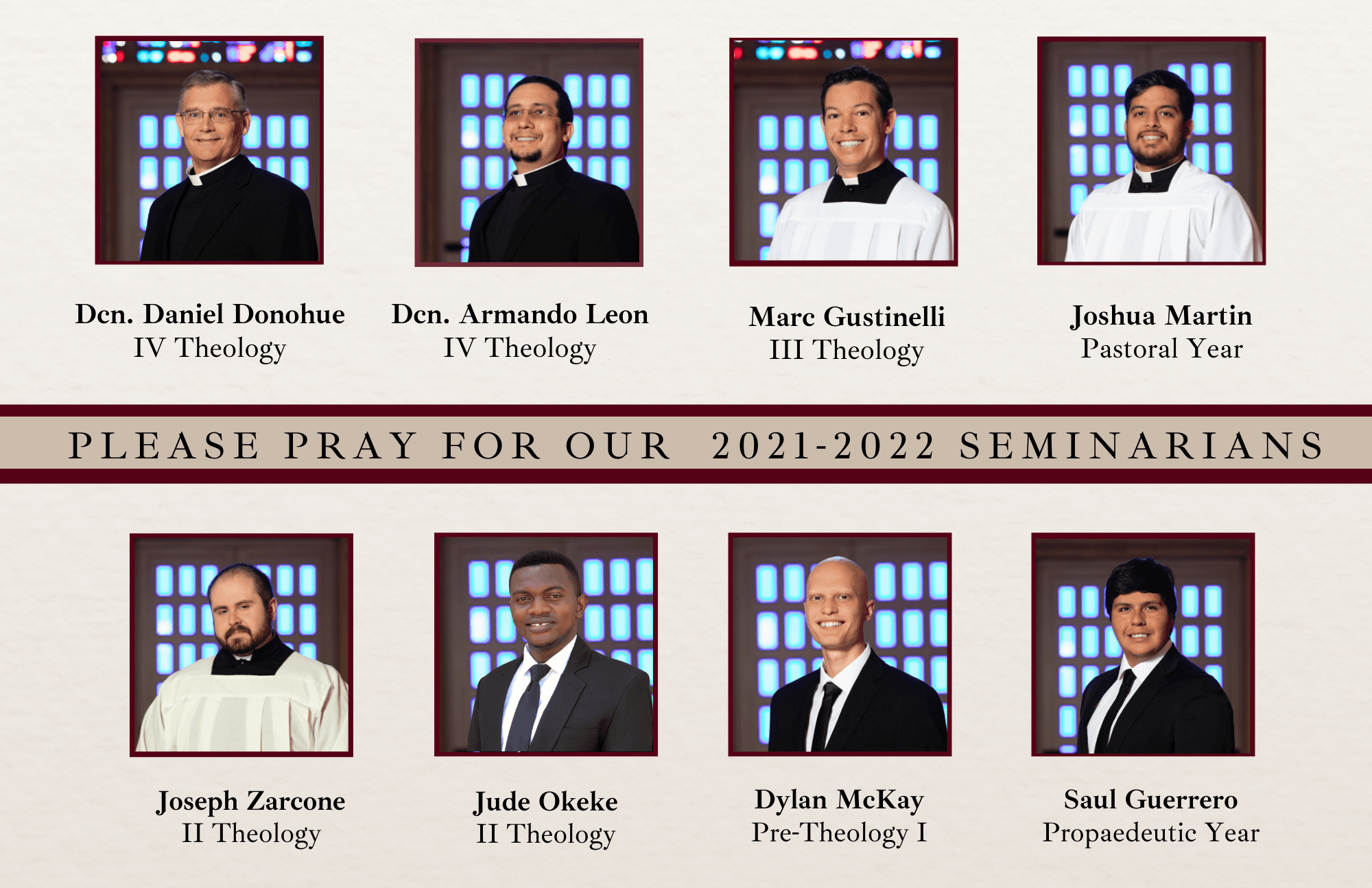 Prayer for Seminarians
O Lord Jesus Christ, great High Priest, I pray that You call many worthy souls to Your holy priesthood. Enlighten the Bishop in the choice of candidates, the Spiritual Director in molding them, and the professors in instructing them. Lead the seminarians daily in Your unerring footsteps; so that they may become priests who are models of purity, possessors of wisdom and heroes of sacrifice; steeped in humility and aflame with love for God and man; apostles of Your glory and sanctifiers of souls. Amen.
Mary, Queen of the Clergy, pray for us.
Candidates from our Diocese attend one of the following seminaries:
St. John Vianney College Seminary in Miami (undergraduate education)
St. Vincent de Paul Regional Seminary in Boynton Beach (graduate education)