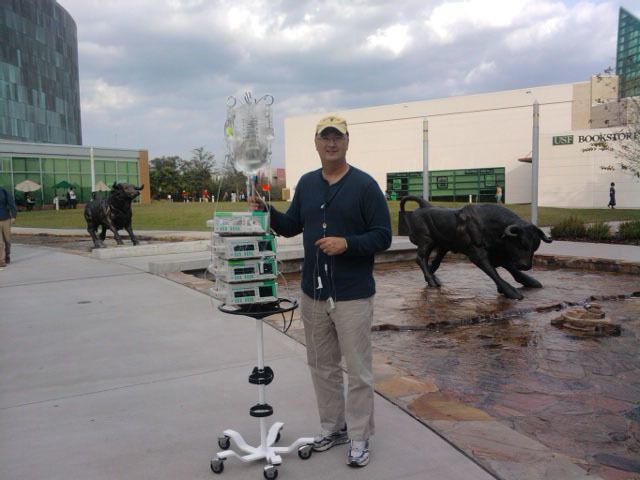 VERO BEACH - Since beating Stage 4 Lymphoma and enduring two years of chemotherapy as a med school student, Dr. William McGarry, a Vero Beach medical oncologist, found life going extremely well for his family and practice some years later. His trials with cancer as a young man only pushed him towards an incredible recovery that left him stronger than ever before. His personal experience with cancer inspired him to go into hematology/oncology, which he felt was a calling from God encouraging him take the path where he could make the most difference. To say that McGarry was shocked to learn that, in the prime of his life, he was again diagnosed with cancer was an understatement.
"I was getting ready to do a triathlon and was doing mission work in Haiti, where I had helped set up a clinic after the 2010 earthquake," said McGarry. "I remember looking at the images from my initial endoscopy. My wife, who was in the room, saw me looking at the pictures and asked what it was. I just said, 'It's bad.' I had a CT scan an hour later which showed the cancer had already spread, and there were six golf-ball sized tumors in my abdomen. Being an oncologist, I knew that meant less than a five percent chance of surviving."
McGarry recalled how he told his wife that he wanted to "enjoy the rest of my life—drink beer, scuba dive—until I couldn't do it anymore, and then I'd go into Hospice." But Laura, the woman he had met as a fourth-year medical student and who he knew was the one he would marry after their first date, wasn't hearing that.
"No way," she said. "You are going to be an example of faith and courage to our children, no matter how this comes out. That's what we're going to do."
To read the full Florida Catholic Media article, click here.