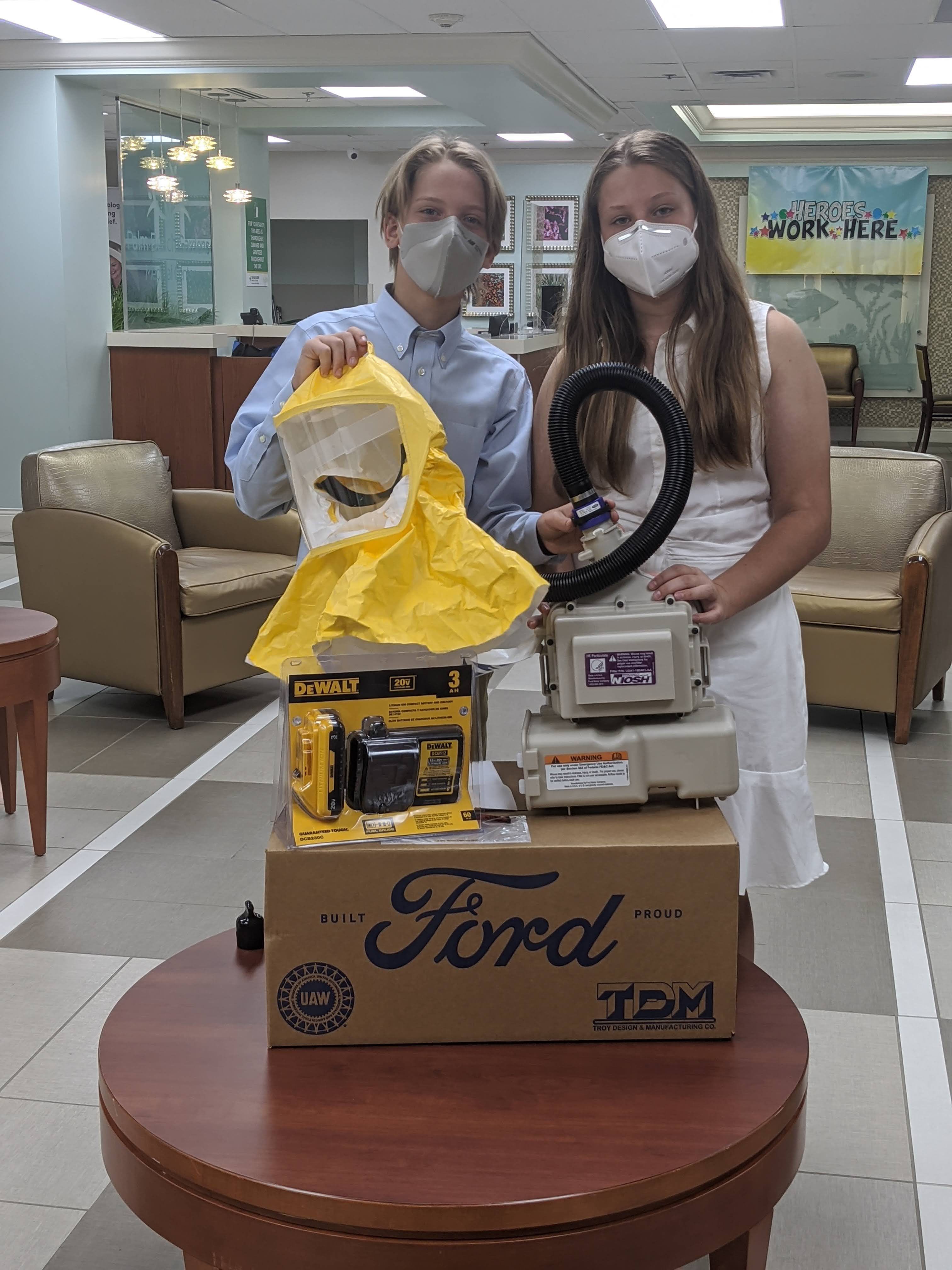 PALM BEACH - Just try telling Micah and Molly Kapp they are too young to do something. The siblings, ages 14 and 13 respectively and members of St. Patrick Church in Palm Beach, responded to the effects of the COVID-19 pandemic with a tenacity beyond their years. In July of 2020, they formed a non-profit organization to raise funds for protective equipment for local healthcare professionals.
Because their parents are both doctors, the teens are acutely aware of the dangers medical professionals face when helping to care for coronavirus patients. This personal experience inspired the eighth and seventh grader to acquire and distribute Powered Air Purifying Respirators (PAPR), the gold-standard in infection protection. What happened as a result of the teens' efforts is nothing short of amazing and an inspiration to individuals two and three times their age of what can happen when passion and productivity meet.
"PAPRs are like a space suit that provide a continuous flow of purified air to breathe," explained Dr. Nicole Kapp, a nephrologist and mother to Micah, Molly and eight-year-old Leah Kapp. "The backpack motorized fan blows purified air through the hood, preventing the contaminated room air from being inhaled and providing better protection than a mask."
To read the full Florida Catholic Media article, click here.