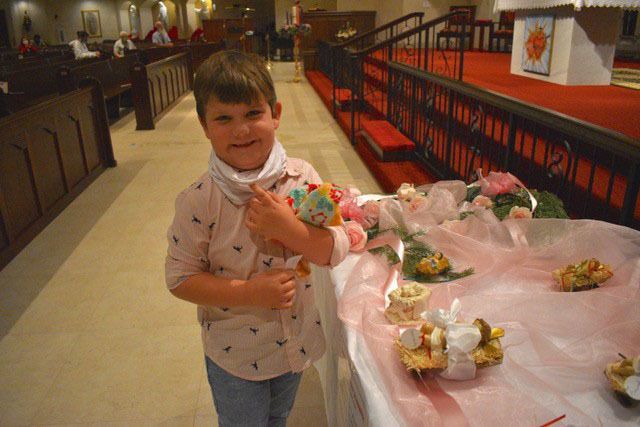 STUART - In anticipation of the birth of Christ, many Catholic families live out the season of Advent with a nativity set displayed in their homes. Some families even wait until Christmas day to reveal the figurine of baby Jesus, saving the figurine for last on the joyous day.
Another tradition among Catholic families with young children is to celebrate Bambinelli Sunday, a day in which children take the figurine of baby Jesus (Bambinelli in Italian) to their parish for a special blessing. This tradition was first instituted by St. John Paul II and typically takes place on the third Sunday of Advent. It serves as a reminder to families that, amidst the garland and Christmas trees, the true meaning of the Christmas celebration is the birth of Jesus. It also reinforces the message that Christ, as well as the Church, welcomes the birth of each and every person as a child of God. 
St. Andrew Parish in Stuart celebrated Bambinelli Sunday, Dec. 13, with Msgr. Blase Gintoli, assisting priest, dispensing a special blessing of Bambinelli figurines brought to church by parishioners. Figurines were also available for purchase at the church, with all proceeds going to the Christmas Tree program for those in need this holiday season.
To read the full Florida Catholic Media article, click here.