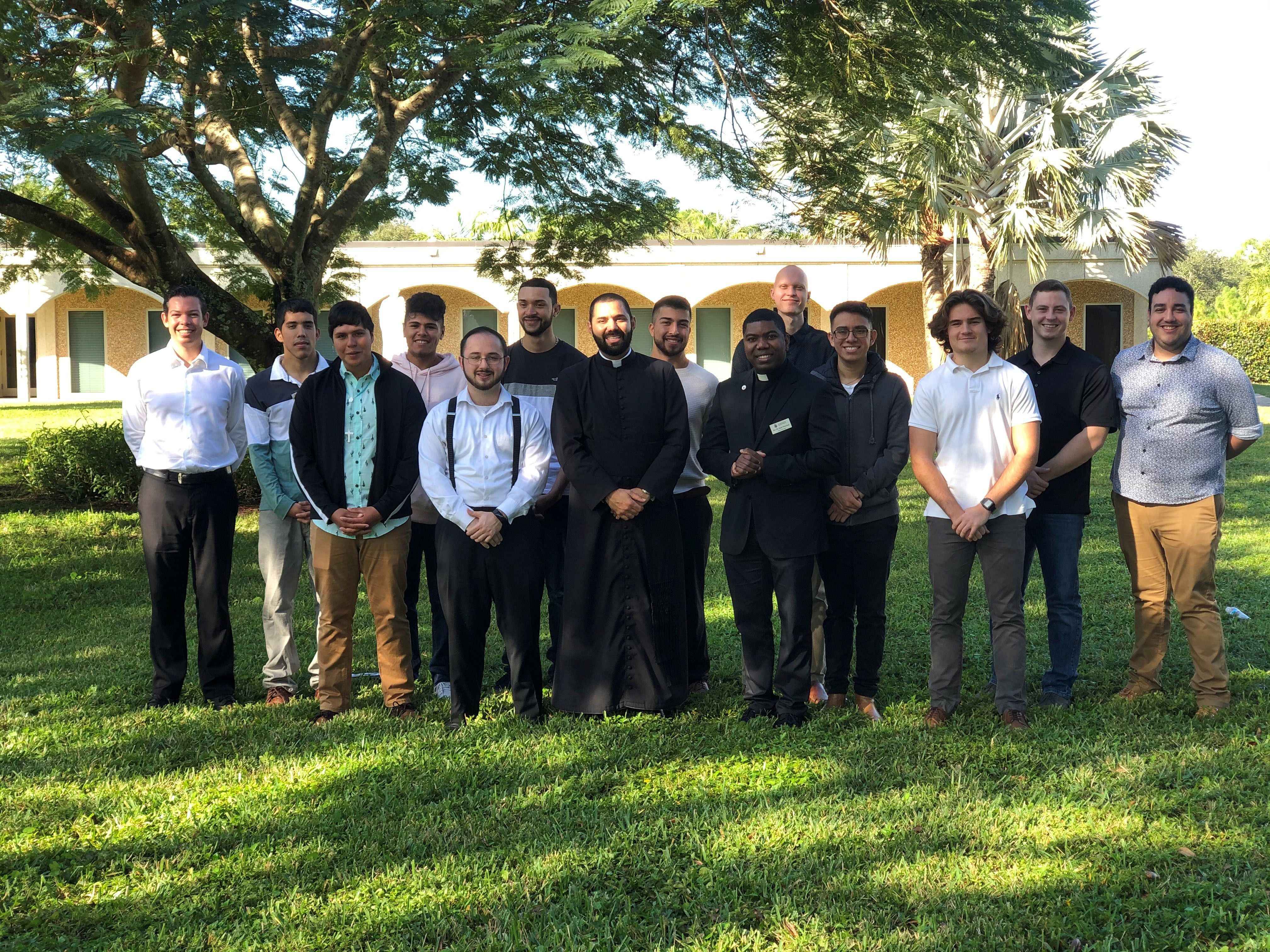 Boynton Beach - In my short time as vocations director, I have come to realize that there is a plethora of things that can be done in the area of promoting vocations. One can travel to various groups to give talks about vocations and discernment such as youth groups, young adult groups, Catholic schools, homeschool groups, faith formation groups; or host different events, both online and in-person, where others can come to learn about different vocations in the life of the Church. One can also host discernment groups, where young men and women can learn more about the priesthood and religious life and enter into fruitful discussions about it. In all of this, I continue to be convinced that the most important thing that an Office of Vocations can do is provide space and time for men and women to be able to listen more deeply to the voice of the Lord—He who is the one who calls them.
For this reason, the Office of Vocations and Seminarians of the Diocese of Palm Beach hosted its first-ever Advent Discernment Retreat, Dec. 11-13 at St. Vincent de Paul Regional Seminary. The retreat was hosted by me, Consuelo Minutoli, administrative assistant of the Office of Vocations and Seminarians, and the eight seminarians of our diocese. The seminarians of St. Vincent de Paul stayed home after the Thanksgiving break and finished their semester online. This allowed us the freedom to make use of the seminary for this event. We are grateful to Father Alfredo Hernandez, rector and president of the seminary, and the seminary for allowing us this great opportunity.
We were blessed to host eleven men throughout the weekend. Thanks to a generous benefactor, we were able to have all the men tested for COVID-19 prior to their arrival at the seminary. These eleven men arrived with open hearts and an eagerness to enter into a deeper relationship with the Lord, so as to discover His plan for them. These men hailed from all corners of our diocese: from as far north as Fellsmere, to as far south as Boca Raton. It was a beauty to see how, within our entire diocese, there are men open and willing to respond to the Father's call.
To read the full Florida Catholic Media article, click here.