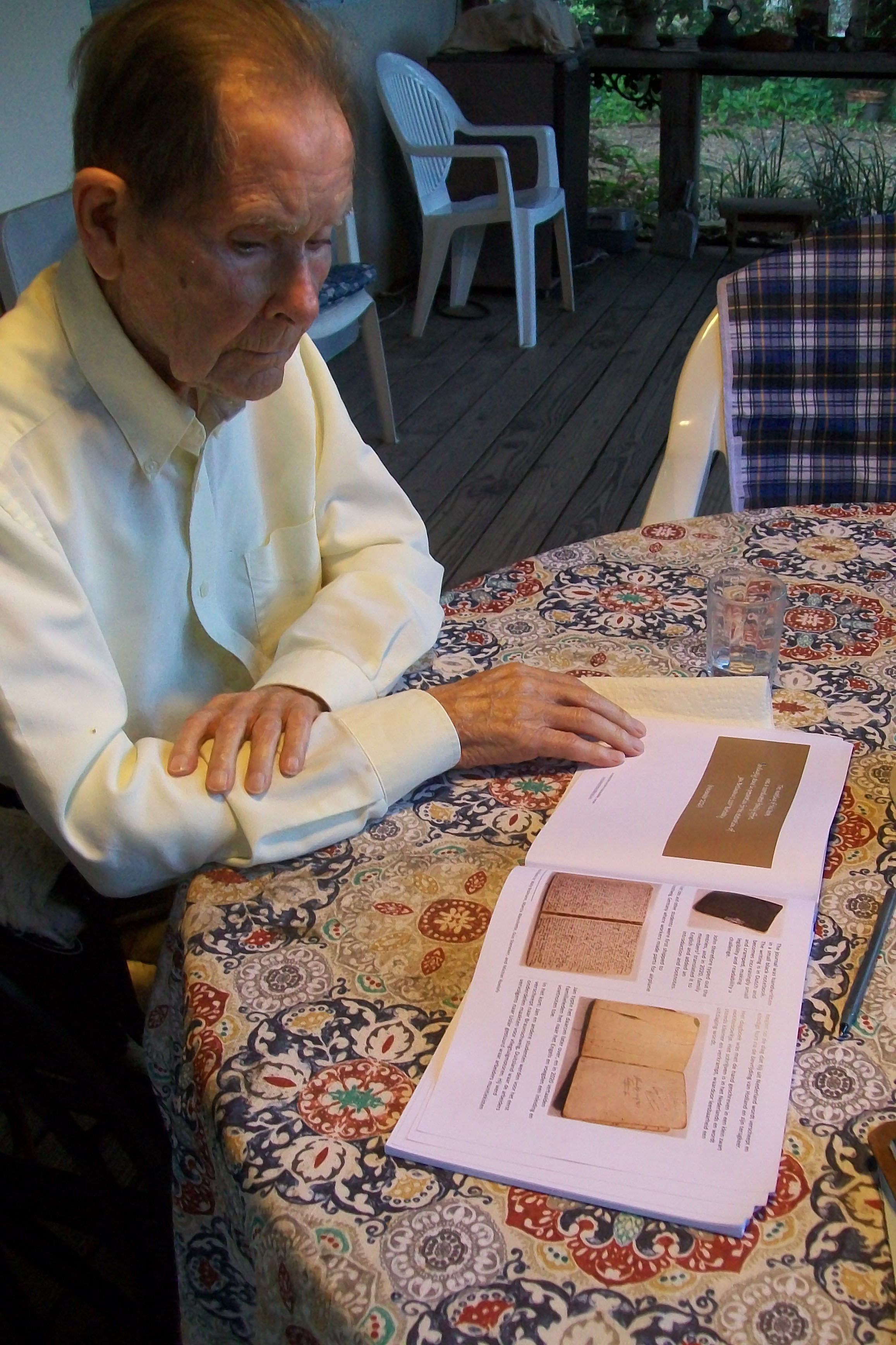 FORT PIERCE - The story of how Dr. Johannes (John) Brolmann, a native of Holland, came to live in Fort Pierce is a long and varied tale that is nothing short of an incredible witness of faith. A long-time parishioner of St. Mark the Evangelist Catholic Church in Fort Pierce, Brolmann has spent the later part of his 100 years—which he celebrated Nov. 20, 2020—serving the Diocese of Palm Beach as a man dedicated to his Catholic faith. The Florida Catholic recently interviewed Brolmann to honor his 100 years of life and faith, which led him through World War II.
Brolmann was the fifth of 10 children (six girls and four boys) born in Hilversum, Holland, on November 20, 1920. His parents, Joseph and Mary Brolmann, were devout Catholics who raised their children among many Catholic influences. Extended family lived nearby, and some were members of religious orders and missionaries. Life in this large family meant chores, dedication to church teachings and actively living Catholic virtues. In a thick Dutch accent, Brolmann added that he was an altar boy at his parish and sang in the choir.
In high school, Brolmann worked for his father, a merchant who imported footwear from England. At age 19, he applied to the Wageningen University where he fostered a penchant for plant structure and microscopes.
"I was always interested in plants. I have drawers full of seeds," he said.
As World War II loomed and the Nazi occupation of the Netherlands became a reality, Brolmann's faith was tested daily. Adolf Hitler's persecution of Catholics was a major cause for alarm for the people of Holland, whose history of Catholic persecution harkens back to the days of the Reformation. In his famous painting, Allegory of the Catholic Faith, Johannes Vermeer alluded to Catholic anguish and secrecy during the Protestant Dutch Republic when public celebration of the Mass was illegal. Catholics were so vilified, that it is estimated over 90 percent of religious art was destroyed in Holland in the 1500s.
Despite declared neutrality, the country was placed under German control. Major cities like Rotterdam were aerial bombarded by the Luftwaffe in May of 1940.
"We listened to speeches on the radio given by Hitler," said Brolmann. "My father knew it wasn't good."
To read the full Florida Catholic Media article, click here.