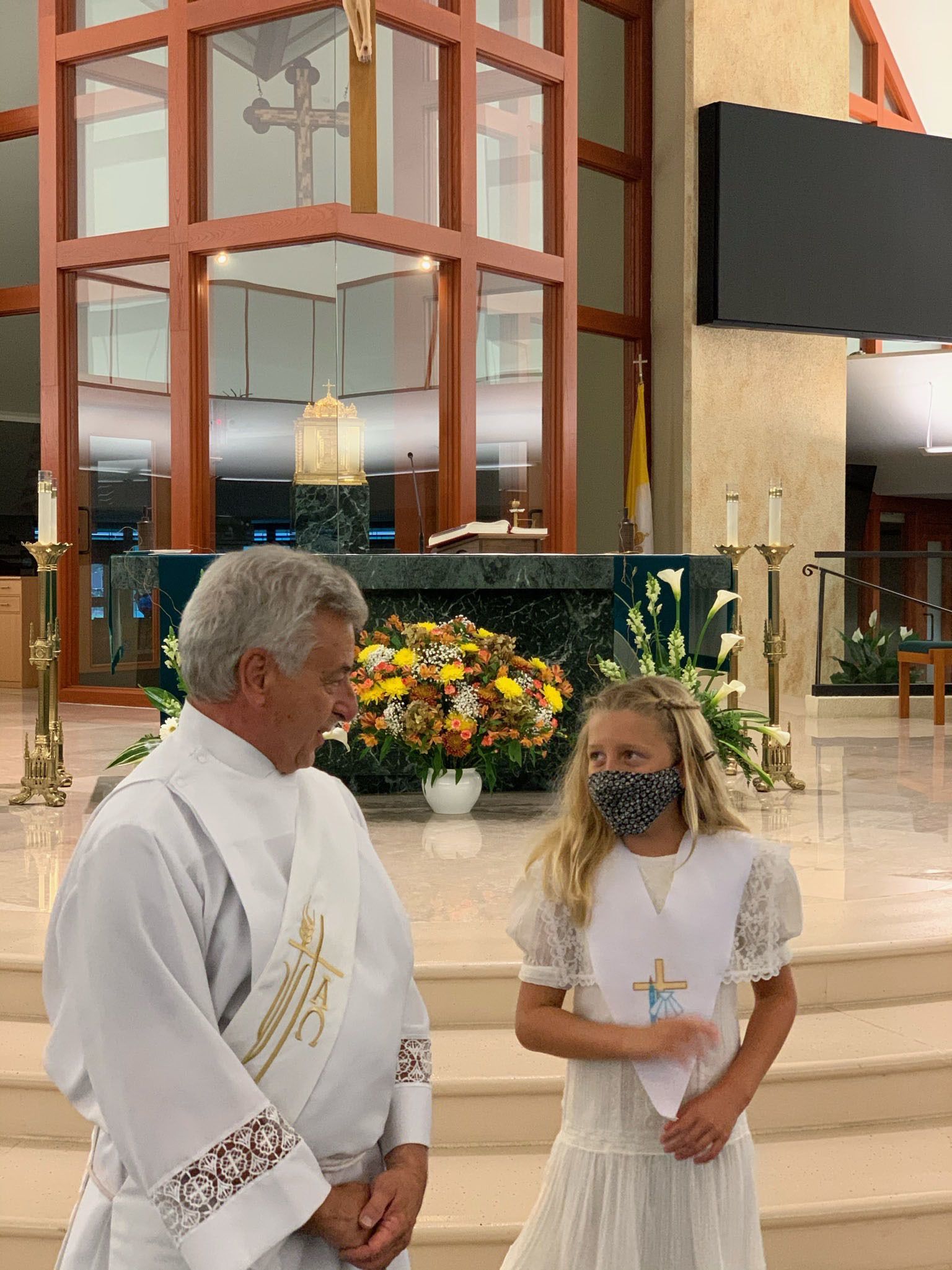 After adapting to the academic changes brought on by COVID-19, many parents might say that the 2020-21 school year has not been easy for their child. But Nikki Soda, mother to nine-year-old Harper, said with confidence that her daughter is "thriving" and "having her best year yet" at All Saints Schools in Jupiter.
JUPITER - In light of Catholic Schools Week, Jan. 31-Feb. 6, Soda shared about her family's transition from the public school system to a Catholic education, a journey that would become an incredible witness to their Catholic faith that saw them through the difficulties of the COVID-19 pandemic.
Soda explained that in the months before the pandemic, Harper expressed an earnest desire to go to church more. Although Soda and her husband, Jim, grew up practicing Catholics and both attended Catholic school, they gradually fell away from the Church and did not attend Mass regularly with their daughter. When Harper asked to go to church, the couple were astonished by her request.
"I guess you could say that we had taken a break from religion and we didn't want to push that on our daughter," said Soda. "The fact that she came to us on her own and expressed that she wanted to go to church was surprising. We started going to church again because of Harper."
To read the full Florida Catholic Media article, click here.