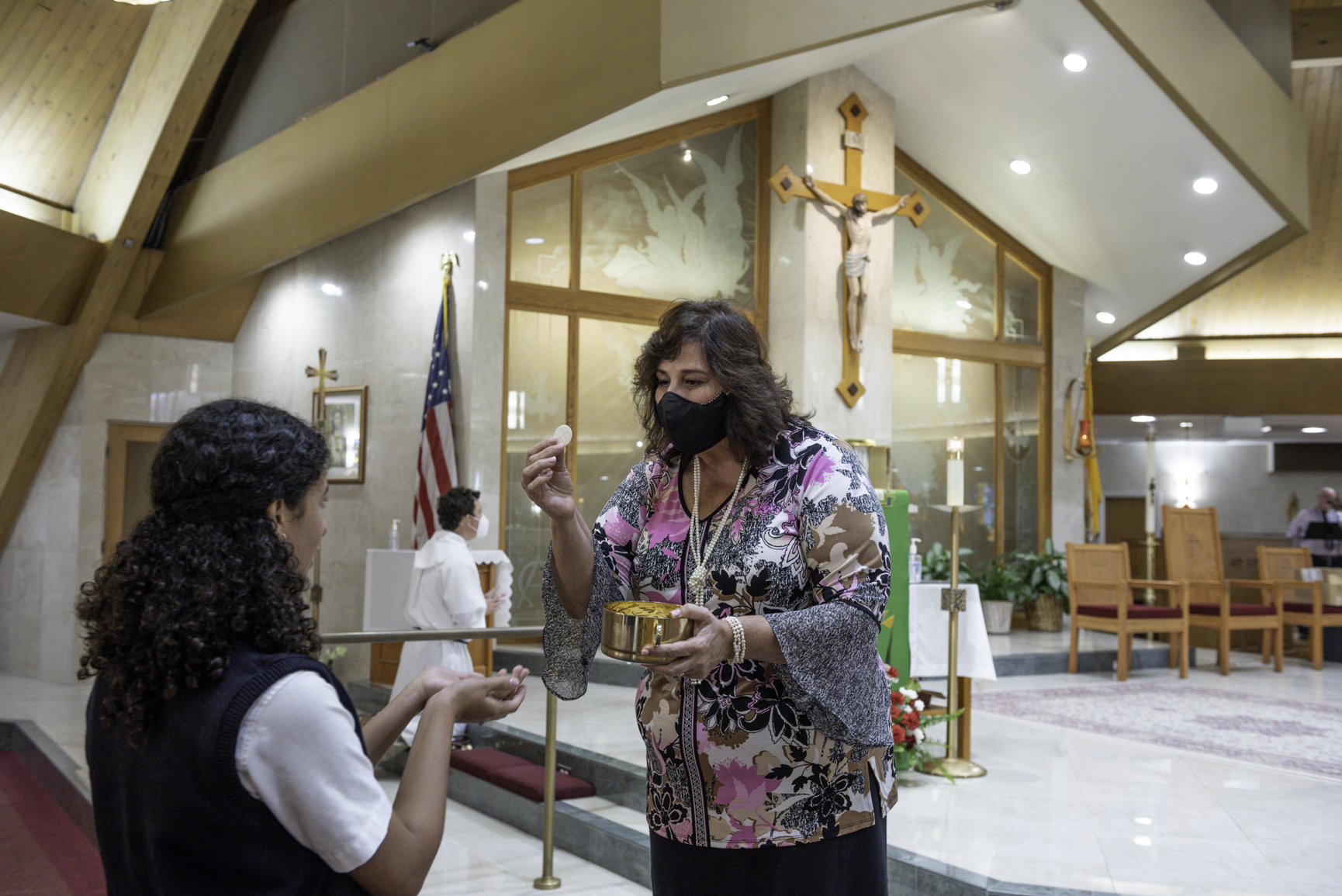 DELRAY BEACH - Despite almost a year of school amid the COVID-19 pandemic, Catholic schools throughout the Diocese of Palm Beach continue to adapt to the ever-changing "new normal" permeating the current learning environment.  For St. Vincent Ferrer School in Delray Beach, change is something that has brought on the beginning of a bittersweet chapter in the school's history.
In recent months, the school dedicated the construction of a new addition to its campus that accommodates the growing school population and activities. Just as it officially celebrated this happy development—which was postponed due to COVID-19—the school also said goodbye to its longtime principal, Vikki Delgado. Delgado shared that she officially submitted her letter of retirement in March 2020 but, stayed on until October of the same year to guide the school through the early turbulent months of the pandemic. 
"I knew I couldn't abandon the school in such a dire time, it was important for me that something remain constant during all the change," Delgado said of her extended service to St. Vincent Ferrer School.
Since Delgado's retirement in October 2020, Denise O'Loughlin—previously vice principal—has since stepped into Delgado's role. O'Loughlin noted that she has "big shoes to fill" but, has every confidence in her 15 years with the diocese as an educator and in the "talented and faith-filled" people she works with to carry the school into years of continued success. 
To read the full Florida Catholic Media article, click here.