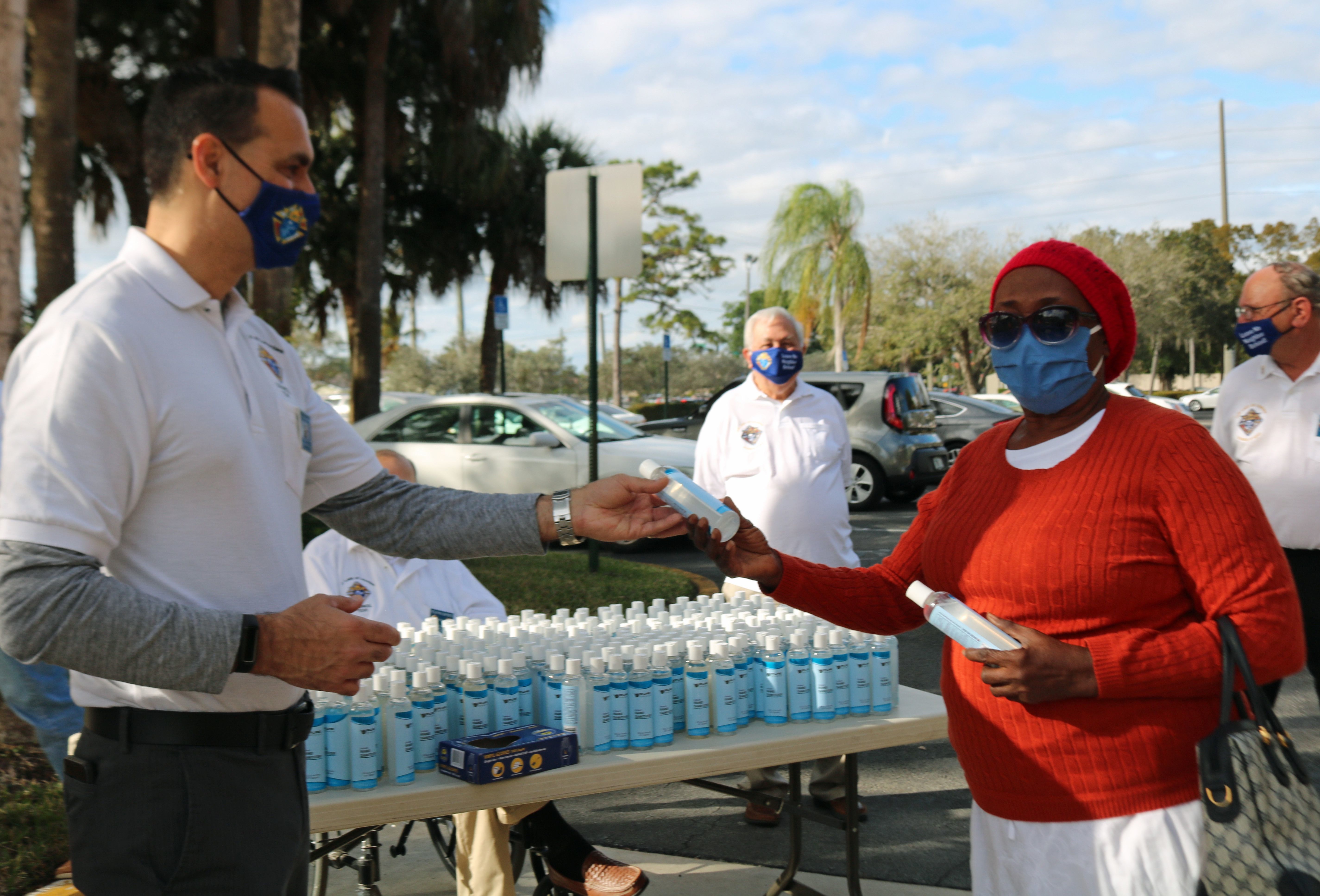 BOCA RATON - Although the pandemic has limited activities for many church groups with community outreach focuses, the Knights of Columbus Council 11241 of Our Lady of Lourdes Church in Boca Raton has taken this challenging time as an opportunity to adapted to their community's needs.
"We are a real working council," said Joseph Garofalow, a council member present at Our Lady of Lourdes Church with fellow knights Jan. 30 and 31 distributing thousands of eight-ounce-bottles of hand sanitizer to those attending weekend Masses.
The January service project was one of several new initiatives the council has carried out over the past year to keep its members connected and steadfast in mission during the COVID-19 pandemic.  
Garofalow and his fellow Knights donned gloves and facial coverings to distribute 7,000 bottles of hand sanitizer, a commodity that has become a critical staple in past months. At times, the product is impossible to find on store shelves and can be overpriced, making it an expense for those who have lost work due to business closures.
To read the full Florida Catholic Media article, click here.