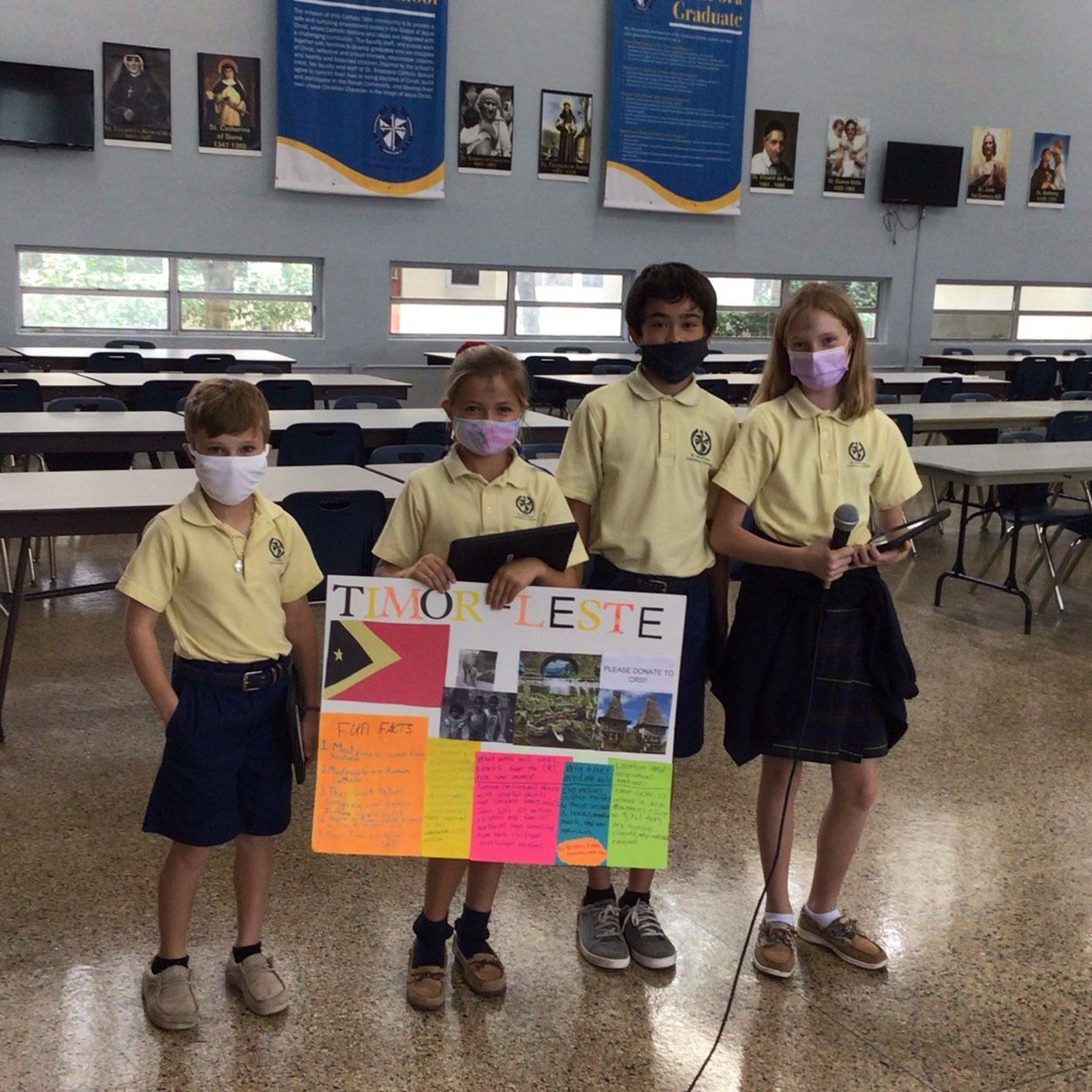 FORT PIERCE - Since 1975, a Lenten activity for many Catholic schools has been to participate in Catholic Relief Services' Rice Bowl project. Teachers hand out the little cardboard rice bowls for students to take home to their families and, over the course of Lent, they fill the bowl with spare change or donate their allowances or other earned money to the Catholic charity's cause. 
Often, the conversation about what the rice bowl is or who it serves ends there. But students at St. Anastasia School in Fort Pierce are making it a part of their Lenten journey to keep the conversation going among fellow students all Lent long.
Paula Stapleton, a fifth-grade religion teacher at St. Anastasia School, put a twist on the CRS Rice Bowl project by having her students research the countries benefitting from the organization's mission. The fifth-grade students came together in groups and presented their findings to younger students in first through third grade, focusing on making personal connections between the children of St. Anastasia with the children of Madagascar, El Salvador and Timor-Leste—a small Southeast Asian nation just north of Australia.
Stapleton said, "Many students illustrated the conditions in which the people in these countries live by saying, 'How often do you easily walk to the kitchen to get yourself a glass of water? Is it clean and fresh? Now imagine if you had to walk as far as from school to downtown Fort Pierce for a sip of water from a muddy river.' This statement really connected the dots for our younger students about how blessed we are with our daily comforts."
To read the full Florida Catholic Media article, click here.