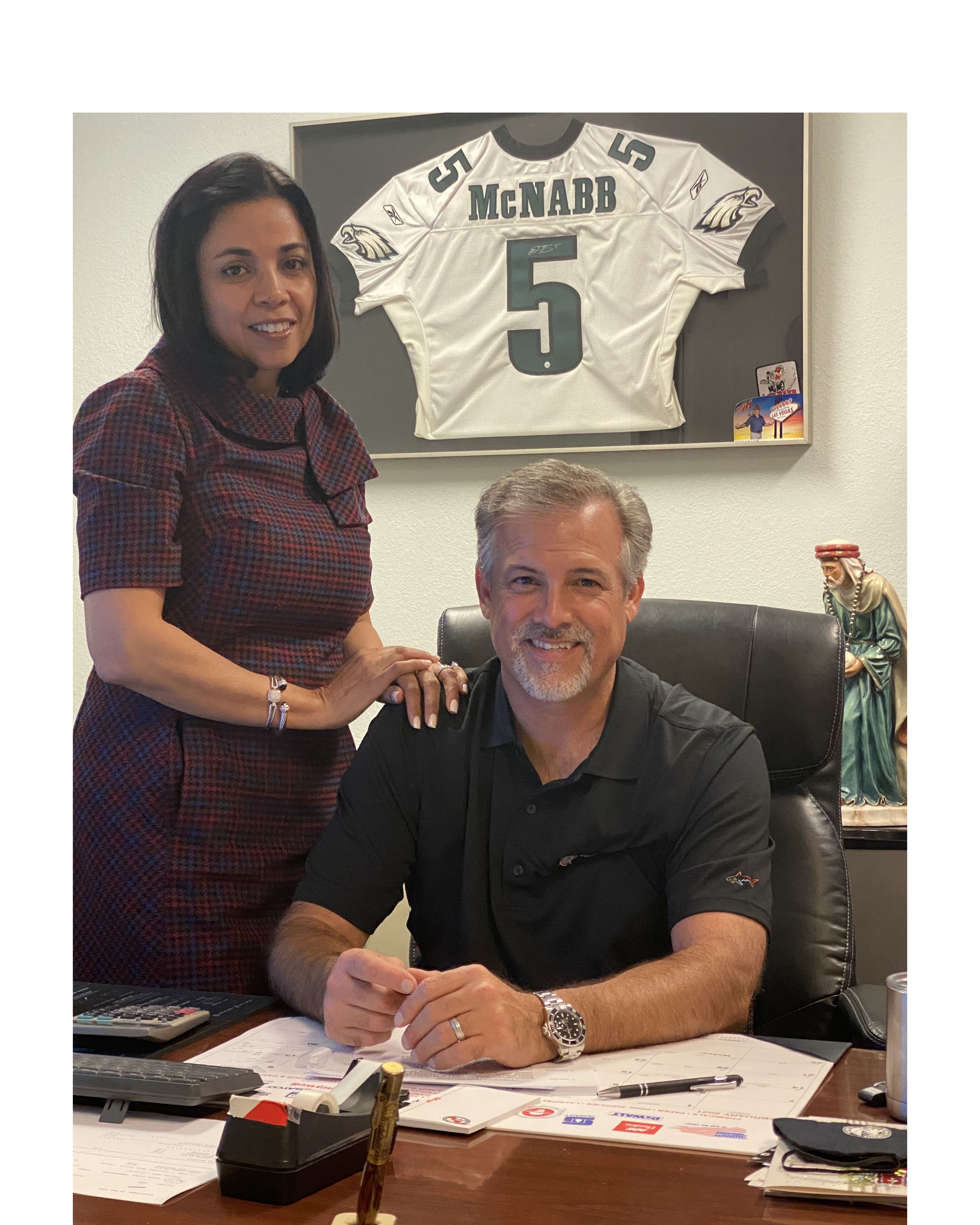 TEQUESTA - In Chuck Neeld's office, there is a statue of St. Omobono that sits behind his desk. This unusual Italian saint is the patron of tailors, shoemakers and clothworkers, and is an example of living a holy life as a businessman in service to the Lord. St. Omobono was a wool and textile merchant who believed that God blessed him with fruitful work in order to be able to support people living in poverty or in need of Christian charity. Neeld, a Tequesta-based businessman, find inspiration in the saint's story.
"I am not that good," joked Neeld about the success of his South Florida business, Neeld Paper and Supply, Inc., which also goes under the name City Maintenance Supply. "I know that I owe the fruitfulness of my company to God—100 percent. I use my company's platform to serve him in the best way I know how."
Neeld is the CEO of a maintenance repair and operations business that ships janitorial supplies, paper goods, lighting equipment and other items to local business and larger companies alike. During these pandemic months, his business has been vital in supplying office buildings with sanitary products for restrooms, common use areas and personal hygiene items.
He and his wife, Sandy, are also longtime parishioners at St. Jude Church in Tequesta, where they attend Mass daily. Neeld recently arranged for his fleet of box trucks to be blessed by Deacon Les Loh as a way to bear witness to the importance of faith in the day-to-day running of his business. The box trucks feature the boldly printed words "In God We Trust" on the sides and back door of the vehicles. Although a seemingly small action, Neeld shared that in the business world, this is a risky move to make.
"Running a business is tough work and to stay ahead of competitors, you try to be everything to everybody. I know that by having those words printed on the trucks, I've turned some people off to choosing us as a supplier—and that's ok. But I won't keep my faith private; it's meant to be professed." 
To read the full Florida Catholic Media article, click here.