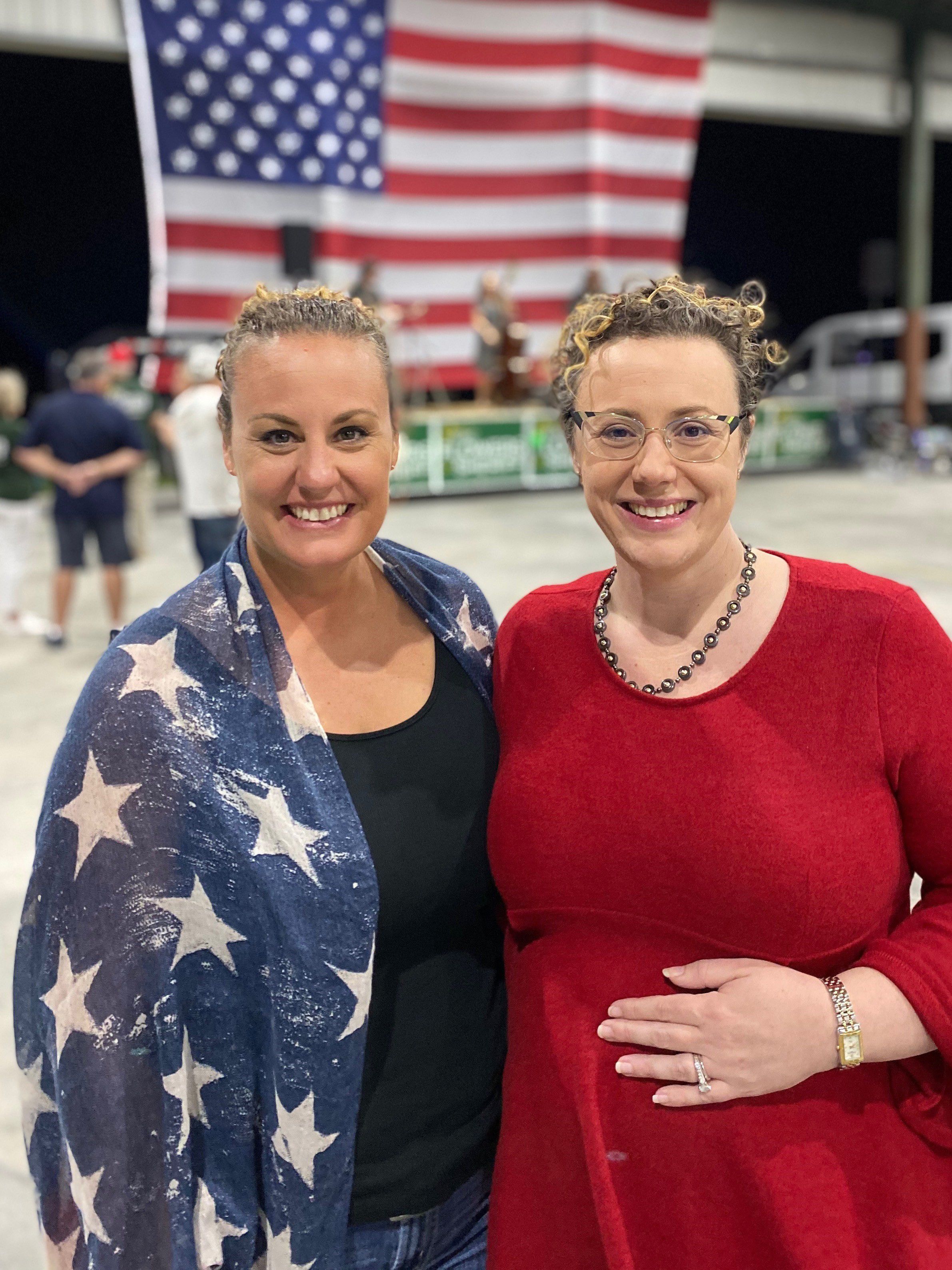 FORT PIERCE - Recognizing her determination for pro-life legislation, the Florida Conference of Catholic Bishops presented Florida State Representative Erin Grall (R-54) with the Defensor Vitae / Defender of Life Award during the 2021 Virtual Catholic Days at the Capitol held virtually, Feb. 2-3. 
Grall, a wife, mother of three and attorney, has served her district, which covers Indian River County and portions of St. Lucie County, since 2016. She serves on a range of committees and currently chairs the House Public Integrity and Elections Committee.
A devout Catholic who believes the tenet of Church teachings that life begins at conception, authored and co-sponsored the Parental Notice of and Consent for Abortion Act that passed during the 2020 legislative session and was signed into law by Gov. Ron DeSantis. The bill was seen as a victory in the pro-life movement in Florida. 
Grall sponsored House Bill 265 to restore the common-sense requirement that minors have the consent of a parent or guardian before procuring an abortion, which applies the same framework to abortion that exists for any invasive medical procedure for minors. Previously, she sponsored one of the first pain-capable preborn child protection acts in 2019 and in 2018, she filed a bill to prohibit abortion by dismemberment, which passed the Florida House. Although not enacted into law, these bills demonstrate her commitment to pro-life advocacy. 
In his remarks at Catholic Days at the Capitol, Bishop Gerald M. Barbarito shared a warm congratulations to Grall, stating his extreme pleasure of her well-deserved recognition to promote a culture of life in Florida and for her service as a state legislator. "As a bishop, I am heartened by her courageous and generous service," he said. 
To read the full Florida Catholic Media article, click here.