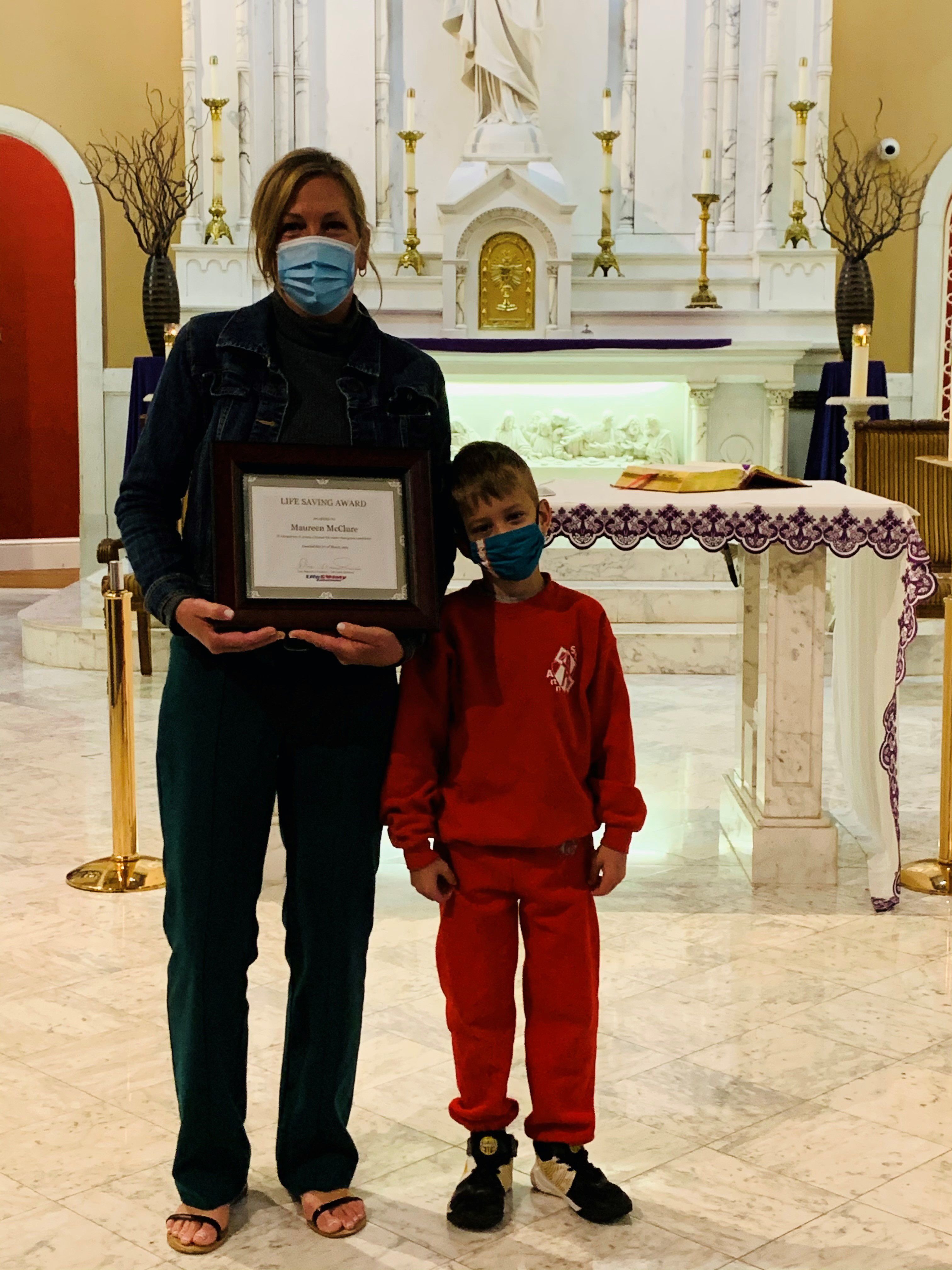 West Palm Beach - Maureen McClure hoped she would never have to use the Heimlich maneuver technique she learned through St. Ann School's safety training. 
But when first-grader Dean Pagano found himself choking on a bottle cap, she was glad to have had the training that allowed her to react quickly. 
"When you take the CPR classes, you don't think of yourself as really performing any of these actions on your students," said the first-grade teacher at St. Ann School in West Palm Beach. "There's a lot to remember. As soon as I saw little Dean's hands grasping around his neck, the safety training came flooding back."
McClure explained that her back was to the students as she was writing on the whiteboard when she heard her students' voices say, "Dean can't breathe." 
To read the full Florida Catholic Media article, click here.