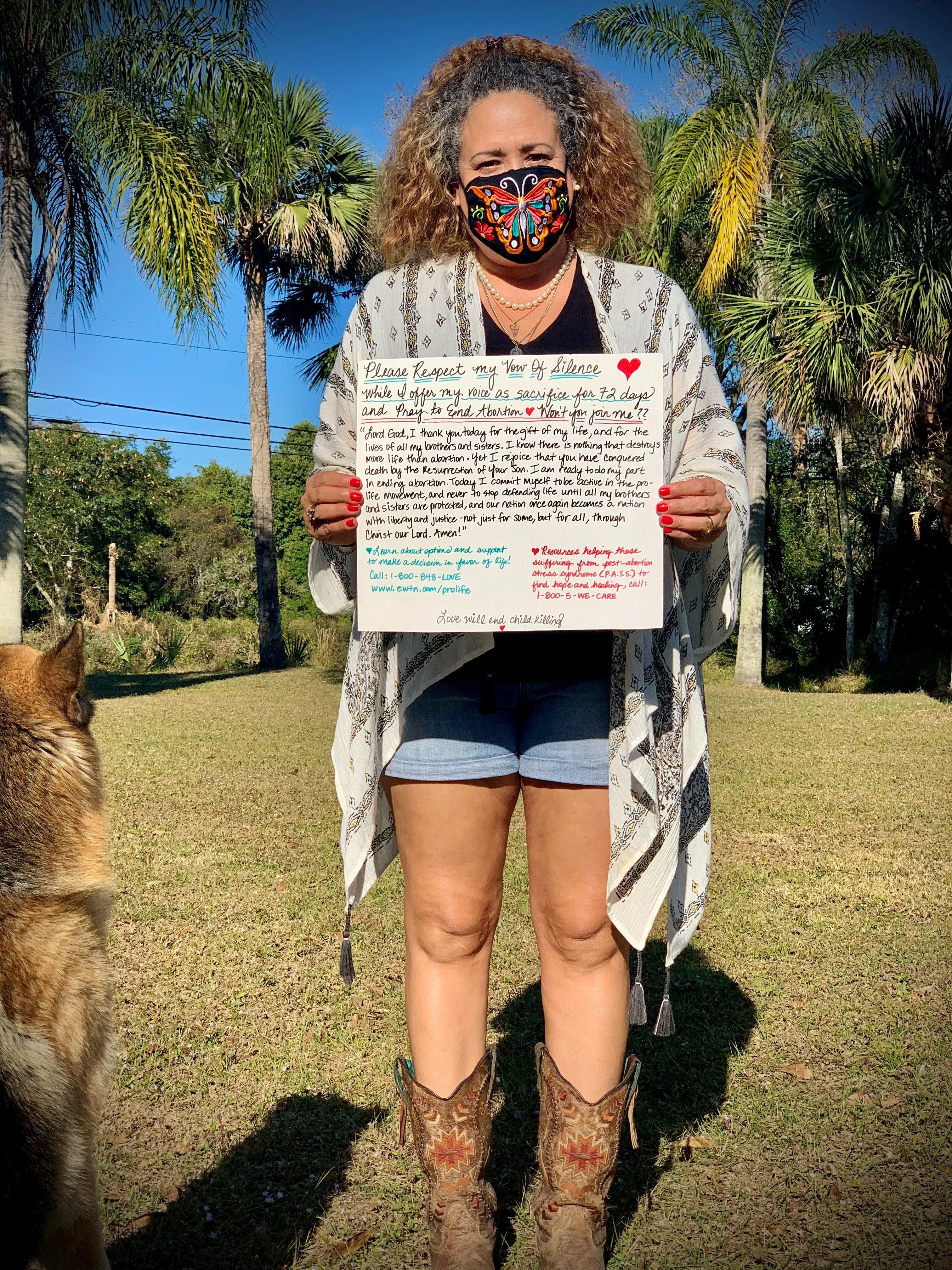 VERO BEACH - Wendy Enriquez of Vero Beach has undertaken a 72-day vow of silence to help encourage an end to abortion. Enriquez, who converted to Catholicism in 2020, will complete her vow of silence on April 3, 2021, at the Easter Vigil, and though the act of faith has been a challenge, she said it has filled her heart with gratitude and taught her much. 
Enriquez shared that she was inspired to give up the use of her voice as a Lenten sacrifice by her patron saint, Mother Teresa, to bring awareness to the pro-life cause and thereby giving a voice to the voiceless.  
"It is our duty to protect the innocent, promote a culture of life and support pregnant and parenting mothers in need. Mother Teresa lived a life of service and my desire is to know, love and serve God through this peaceful and prayerful act to encourage the conversion of hearts.," said Enriquez in a phone interview with the Florida Catholic. "Society, media, the internet and even churches are full of opinions and disagreements. I wanted to take a different approach."
Click here to read the full Florida Catholic Media article.