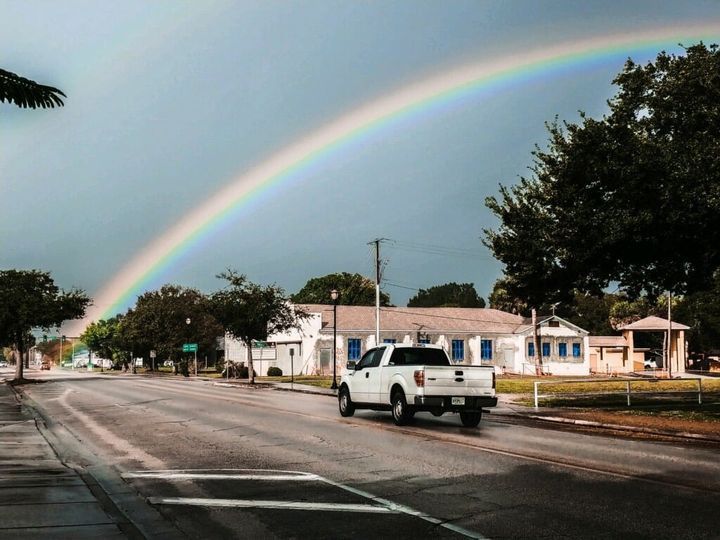 PORT ST. LUCIE - Heather Grall Barwick, 40 Days for Life leader in Port St. Lucie, shared with the Florida Catholic a story about a volunteer who is a sidewalk advocate outside A Woman's World abortion clinic. The volunteer's name has been omitted for privacy and the story has been edited for clarity. 
"One of the volunteers was at the clinic (earlier this year before the 40 Days for Life campaign began), as she is every Saturday and Monday, ready to offer resources to women as they leave the clinic," Grall Barwick said. "She offered a woman information and the woman told her, 'I'm not having the abortion. I'm having twins.' She (the woman leaving the clinic) is already the mother of four and as she was telling the volunteer about her change of heart, a beautiful rainbow appeared."
Grall Barwick explained the need to "continue to pray and be present for these women and babies," especially since this encounter occurred outside the 40 Days for Life campaign.
"Please join us in praying for this mother, her two preborn babies, her four children at home and for her husband (so that he) might be loving and supportive," she said.
Does your sidewalk advocacy group have a story to share about its pro-life work? Email Cecilia Padilla, Florida Catholic reporter for the Diocese of Palm Beach, at cpadilla@diocesepb.org or call 561-775-9528.
Photo: The unnamed volunteer photographed the rainbow that appeared during their moment of advocacy on the sidewalk outside A Woman's World abortion clinic. (COURTESY)