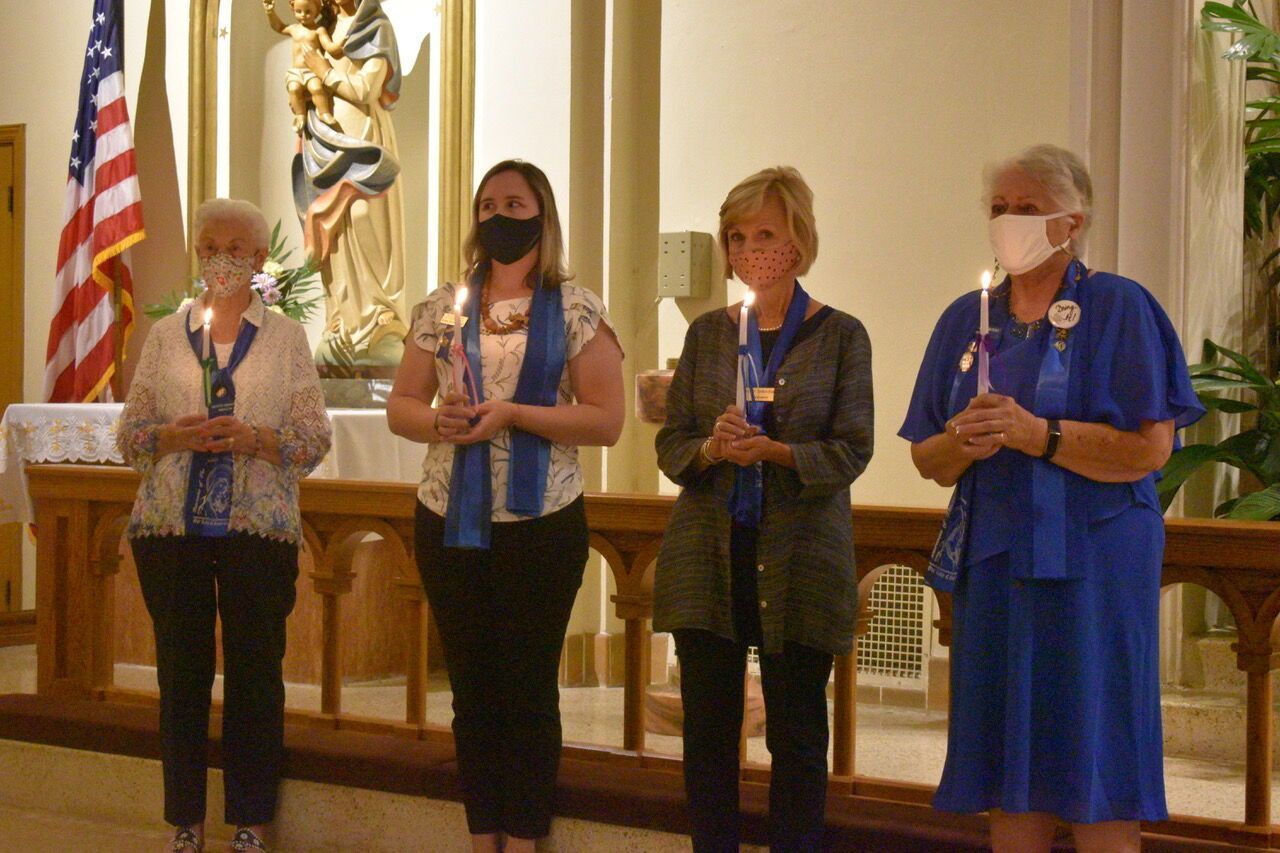 VERO BEACH - On April 24, 2021, the Council of Catholic Women of St. Helen Parish hosted a general meeting, which included Mass and the installation of officers of the Palm Beach Diocesan Council of Catholic Women northern deanery. Council women from seven affiliated parishes within the northern deanery gathered together to pray, support and congratulate the new officers for the 2021-2023 term. 
Reggie Murray, outgoing northern deanery president, passed the gavel to Millie Del Grosso, incoming president-elect. "I pray that they are blessed with a better year ahead, a new year, that will afford them the time and ability to meet and work with all of our council sisters of the northern deanery," Murray said.
The Palm Beach Diocesan Council of Catholic Women consists of three deaneries — northern, central and southern — with a total of 23 parish affiliations. The southern and central deaneries installed their new officers the week prior. The councils of St. Matthew and St. Ignatius Loyola hosted the southern and central deanery installation meetings, respectively. 
To read the full Florida Catholic Media article, click here.