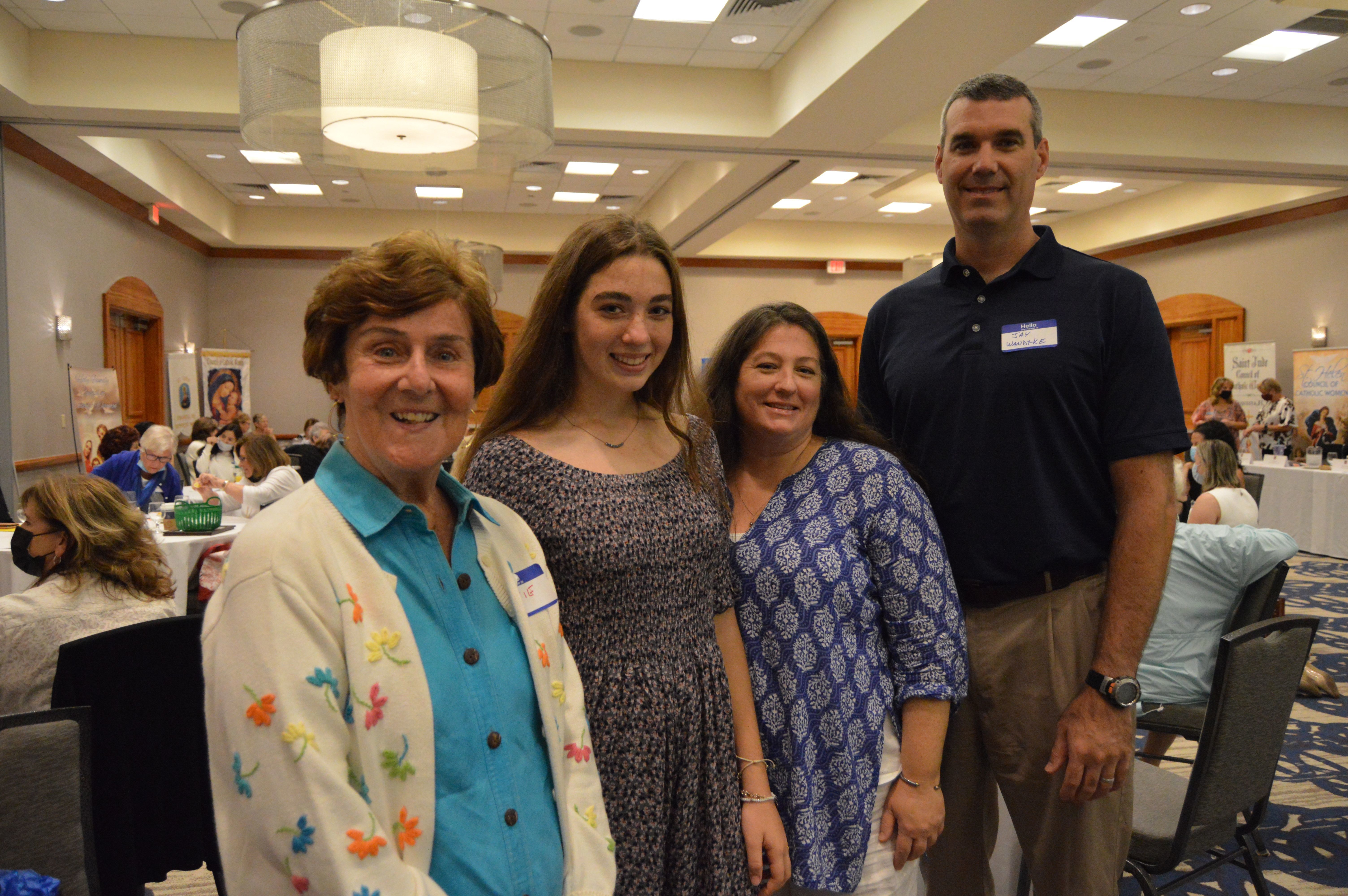 PALM BEACH GARDENS - Every year, the Palm Beach Diocesan Council of Catholic Women holds its diocesan-wide convention, where they present Bishop Gerald M. Barbarito with three checks. The first being a Burse Fund for Catholic education; the second being donations for the homeless, titled "A Place at the Table;" and a mock check that reflects two years' worth of volunteer hours which the councilwomen poured into their ministry work. 
At the convention held May 14, 2021, the councilwomen proudly presented to the bishop a Burse Fund of $2,778, a check for the homeless of $307, and a mock check of service hours for $6,519,661. For this mock check, the diocesan council explained that if the councilwomen were to be paid the average hourly wage from the year 2020, which was $19 an hour, for their service over the course of two years, which totaled 337,282 hours, they would have accrued $6,519,661 in wages. 
Eleanor Hoffman, a councilwoman from St. Lucie Parish in Port St. Lucie, shared that she and her council members Anne Dunne, Michele DeGennaro and Jakie Philippoussi, were looking forward to celebrating all they have accomplished in the past year with Bishop Barbarito. 
"We are extremely proud of our charity work," Hoffman said. "We supported four large charities this year, which is a huge feat especially during the pandemic months when things were shut down." 
Philippoussi added, "The annual convention is also a time where we can gather with councils from throughout the diocese and share learning experiences. Since we could not gather last year due to COVID-19, we have a lot to share with each other this year." 
To read the full Florida Catholic Media article, click here.