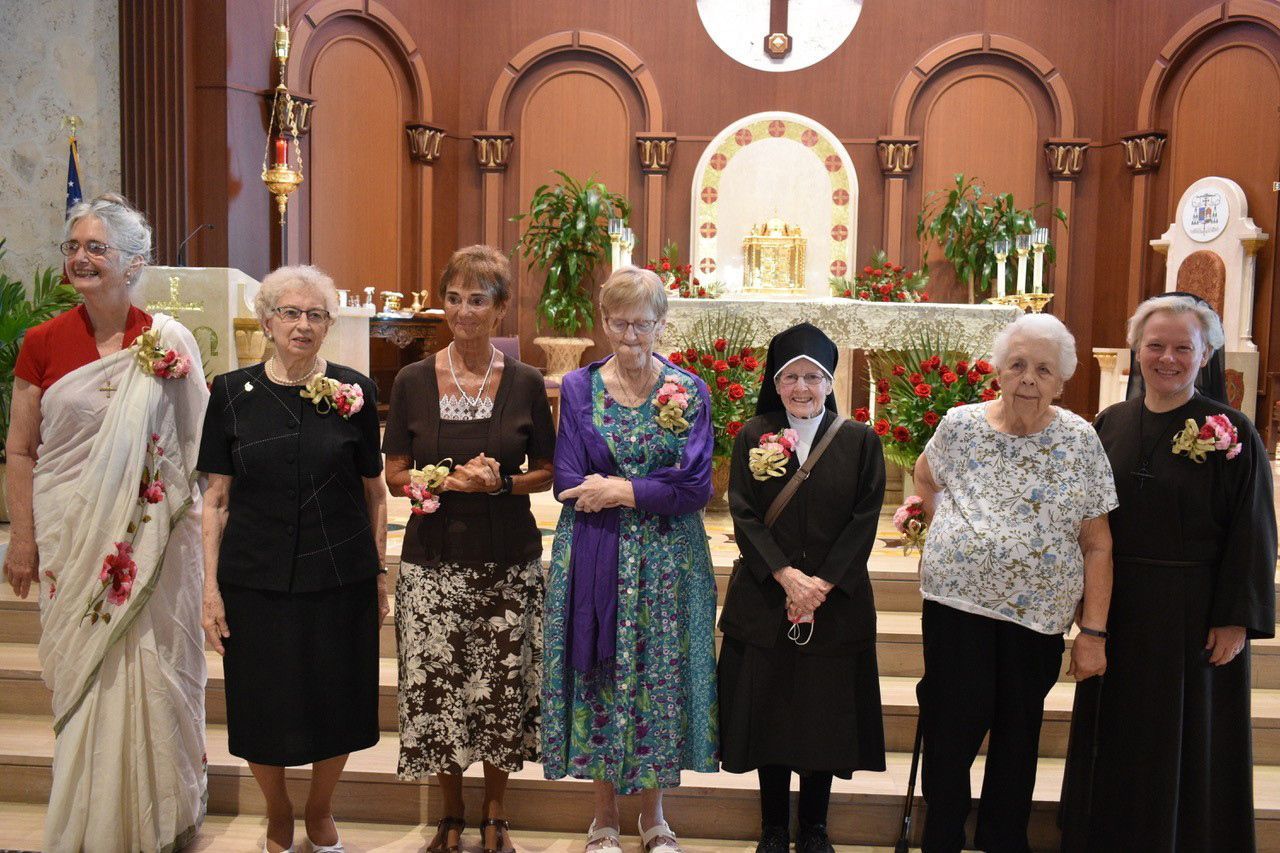 Palm Beach Gardens - As the cantor sang, "Shout to God with cries of gladness," at the jubilarian celebration, May 15, 2021, there was a sense of awe and thanks to God for the consecrated religious and clergy in the Diocese of Palm Beach. 
Consecrated religious renewed their vows, including those celebrating milestone anniversaries from 25 to 65 years of faithful commitment, dedication and service to God. Bishop Gerald M. Barbarito celebrated Mass at the Cathedral of St. Ignatius Loyola on the feast of the Ascension of the Lord.  
"We are very blessed to have with us this evening our men and women in consecrated life who will — some of them — celebrate significant anniversaries to be commemorated, and all of them will renew their religious vows," the bishop said. 
Sister Vivian Gonzalez, episcopal delegate for religious of the Diocese of Palm Beach, said the COVID-19 pandemic prevented a public Mass for 2020 jubilarians. "This year we are celebrating both 2020 and 2021 (jubilarians)," Sister Gonzalez said. "The sisters are very excited to meet again after over a year of lockdown and canceled events."
To read the full Florida Catholic Media article, click here.