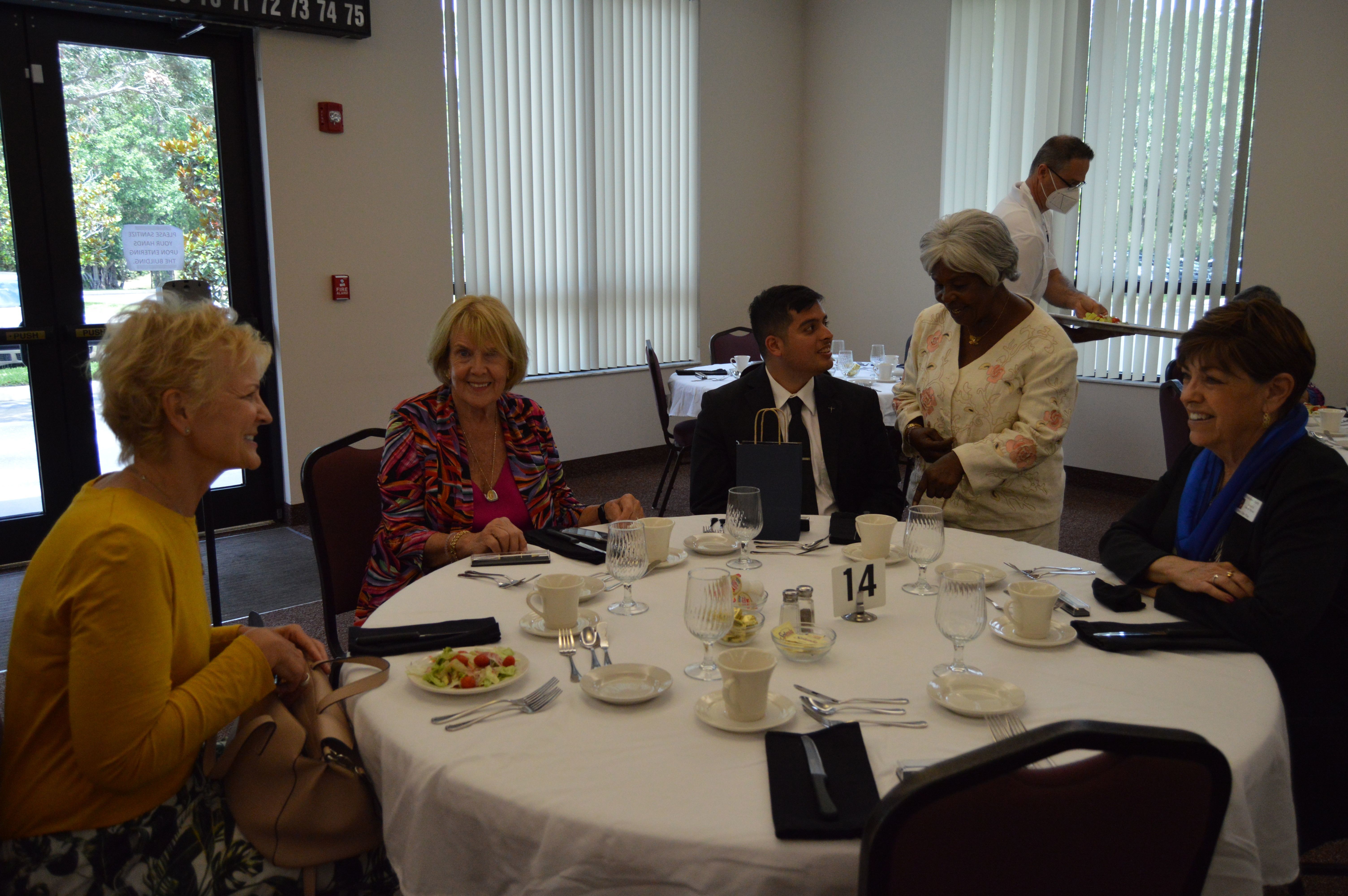 LAKE WORTH - The joy of the priesthood was celebrated in a particular way at the annual seminarian Mass and luncheon held at St. Matthew Church in Lake Worth. 
"As the director of vocations and seminarians, my greatest joy is when a young man approaches me to say they want to enter seminary and become a priest," remarked Father Daniel Daza-Jaller at the annual seminarian Mass and luncheon, May 17. "An equally great joy is seeing that man ordained a priest and fulfilling his vocation." 
After Mass celebrated by Bishop Gerald M. Barbarito and a shared meal made by Father Clem Hammerschmitt, pastor of St. Matthew Parish, seminarians imparted their faith stories and personal experiences to members of the Council of Catholic Women. 
As part of its continued support of local seminarians, this luncheon is an opportunity for councilwomen to learn more about life in seminary and what it means to discern the priesthood. This sometimes includes learning about a man's decision to leave the seminary.
"It's bittersweet when a young man discerns that he is not meant to continue through seminary," Father Daza-Jaller said. "This is not the end of his vocation journey, however. This is an opportunity for me to guide that man onto a new path that God his calling him to take, a step towards his ultimate vocation — whatever that may be." 
To read the full Florida Catholic Media article, click here.