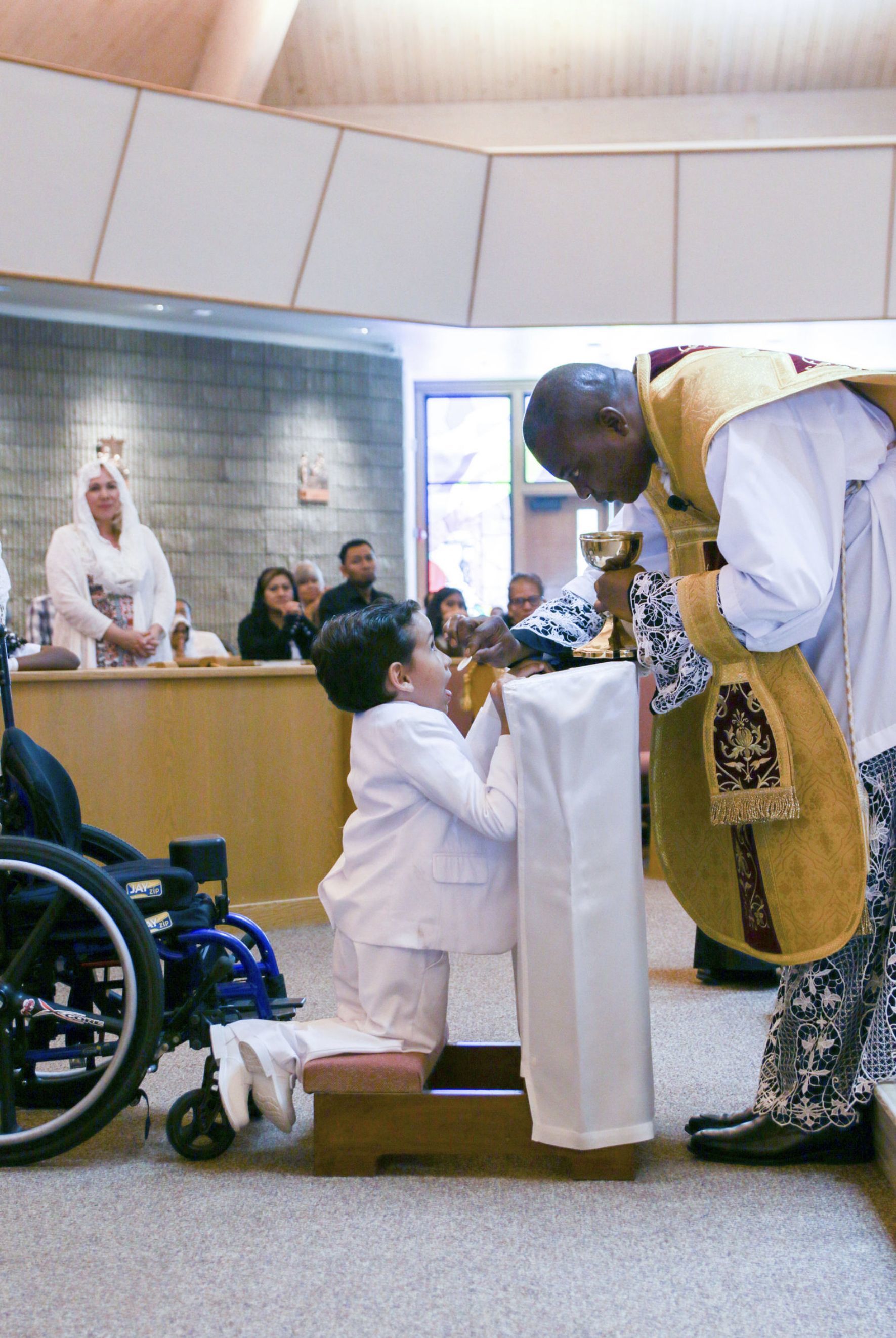 LANTANA - For Darren Matias, the Traditional Latin Mass offered at Holy Spirit Church in Lantana is "filling a pastoral need for a reverent connection to a style of worship that has been around for more than a thousand years." 
The music director of Holy Spirit Church stated, "Those who are seeking the beauty of the Latin Mass are finding it here and the congregation grows more each week."
Carson Wilke, the master of ceremonies for the Latin Mass, affirmed this fact by sharing that Mass attendance has grown from approximately 50 people a week to 250 over the last year. 
"And this during pandemic times is a huge testament to the drawing power of the Extraordinary Form," said Wilke, who drives from Parkland to volunteer for one of the few Latin Masses offered in the Diocese of Palm Beach. 
Similarly, Hernan Bermudez drives from Pompano Beach with his family to attend the Latin Mass. 
"When I first stepped foot in the Latin Mass offered by Father Eli St. Fort, I experienced a solemnity so profound. I knew I was home. I felt called to make this a regular practice for me and my family," he said. 
Bermudez recently coordinated the faith formation of 11 first communicants in the Latin Rite at Holy Spirit Church, an indication that young families make up a considerable portion of the congregation for the Latin Mass. 
Two of the students who made their First Holy communion in the Latin Rite, May 9, 2021 were two of Bermudez's own children. 
"In preparing these students for their first communion in the Latin Rite, I saw the light bulb go off for many of them as we drew connections to the fact that saints and popes from long ago celebrated Mass the same way they would be. It was a chance to go deeper into the Mass, learning the richness of the treasure that is our faith," said Bermudez. 
To read the full Florida Catholic Media story, click here.