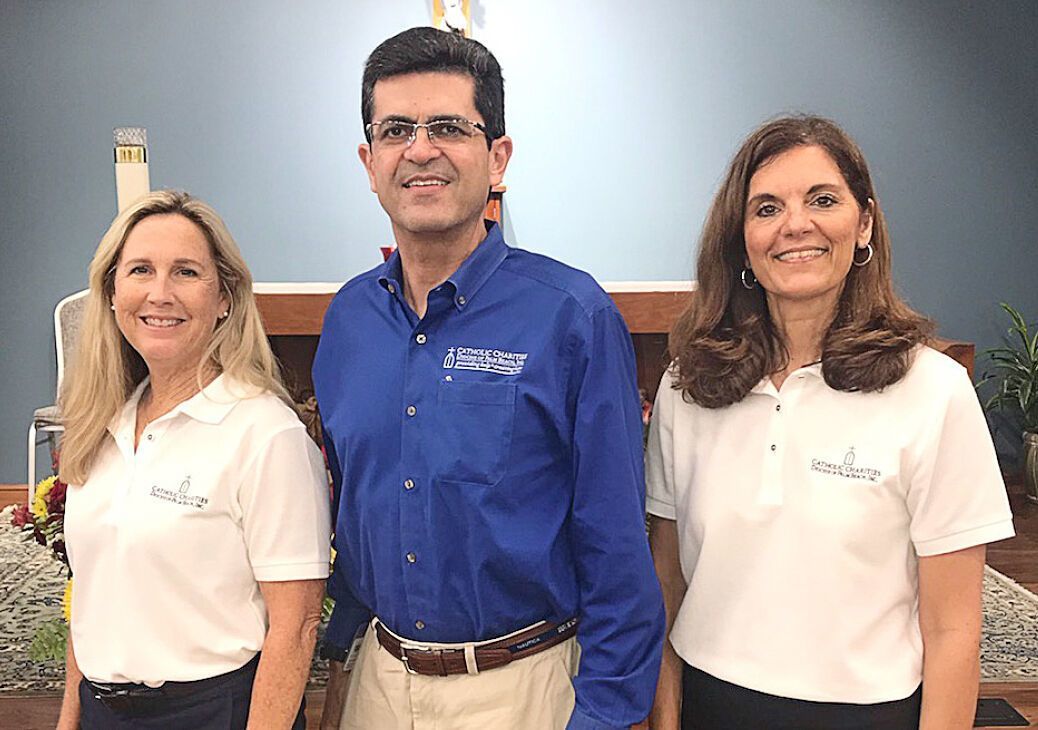 PALM BEACH GARDENS  |  Frankie Chevere, CEO of Catholic Charities of the Diocese of Palm Beach, has embarked on tour of visiting parishes in the Diocese of Palm Beach.
Chevere is providing insight into the many tremendous programs provided by Catholic Charities of the Diocese of Palm Beach. Chevere explained the mission of Catholic Charities, which is to serve and advocate on behalf of those persons who do not have a voice or power to help themselves.
In addition to learning more about the 11 programs and services provided by Catholic Charities, parishioners will also have a chance to be introduced to the parish ambassadors —parishioners from each parish who are appointed by their parish priest and Catholic Charities and are trained to become knowledgeable of all Catholic Charities programs. The ambassadors, who are just a phone call or email away, can help refer clients for services, keep the parish community informed about programs and events, and recruit volunteers.