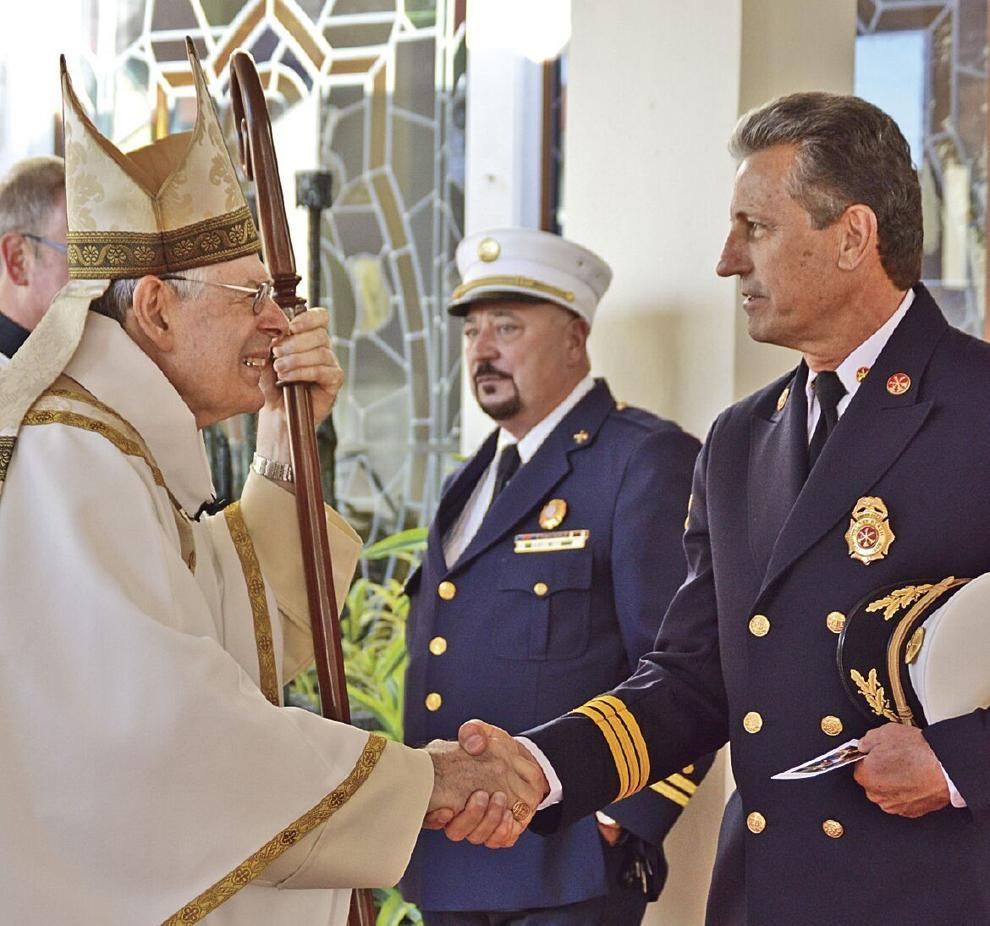 PALM BEACH GARDENS | On the feast of the Archangels — Sept. 29 — Sts. Michael, Gabriel and Raphael are remembered for fighting against evil, protecting humanity from the devil and providing tender medical care to others. 
On that feast day, the Diocese of Palm Beach will celebrate first responders for those very same reasons. Bishop Gerald Barbarito will celebrate the annual Blue Mass Sept. 29, 2021, to show gratitude and honor law enforcement officers who protect and serve. 
Law enforcement form all faiths will gather at the Cathedral of St. Ignatius Loyola, 9999 North Military Trail in Palm Beach Gardens, at attend the 15th annual Mass. The Blue Mass is designed to honor law enforcement — police and sheriff, firefighters, correctional officers, 911 operators, EMTs, and medical personnel. The Mass is also open to the public as a show of gratitude for those who serve. Because of the pandemic, last year's Blue Mass could not be held, making this year's event even more special.