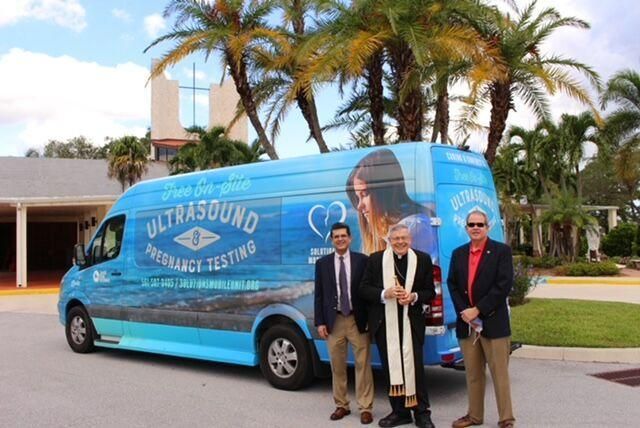 PALM BEACH GARDENS  |  What began as a casual conversation between Richard Kelly, God's Resources president, and Terry Murphy, Catholic Charities board vice president, regarding mobile pregnancy units, quickly gained momentum into a new opportunity.  
Mobile pregnancy vans have been used by God's Resources for more than five years. Valued at more than $150,000, they were being phased out by the agency due to Kelly's retirement.
God's Resources wanted two Mercedes Sprinter mobile ultrasound vans to be donated to a worthy and trusted pro-life organization, one that shared their mission. Catholic Charities more than fit the bill.
To read the full article in The Florida Catholic, click here.