Back to School Food and Supply Distribution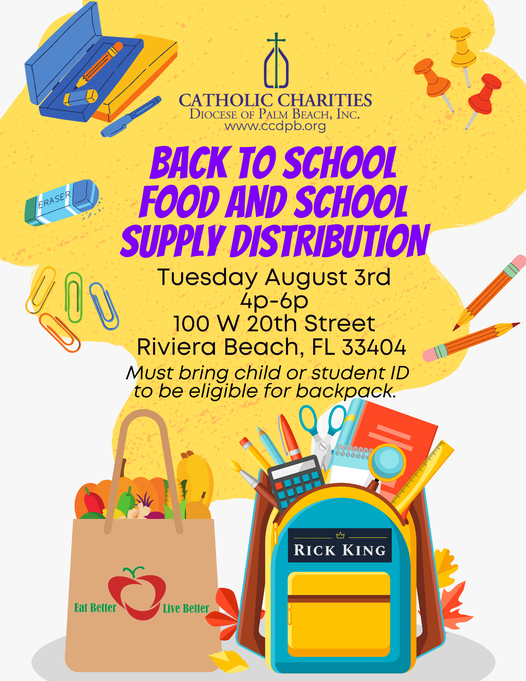 This month we will be moving our food distribution to August 3rd from 4-6 p.m. In addition to food this month, we will also be giving out backpacks filled with school supplies to the first 200 kids. This is thanks to a generous donation from The Law Office of Rick King! To get a backpack, the child must be present or the parent must have their student id.
Eat Better Live Better!