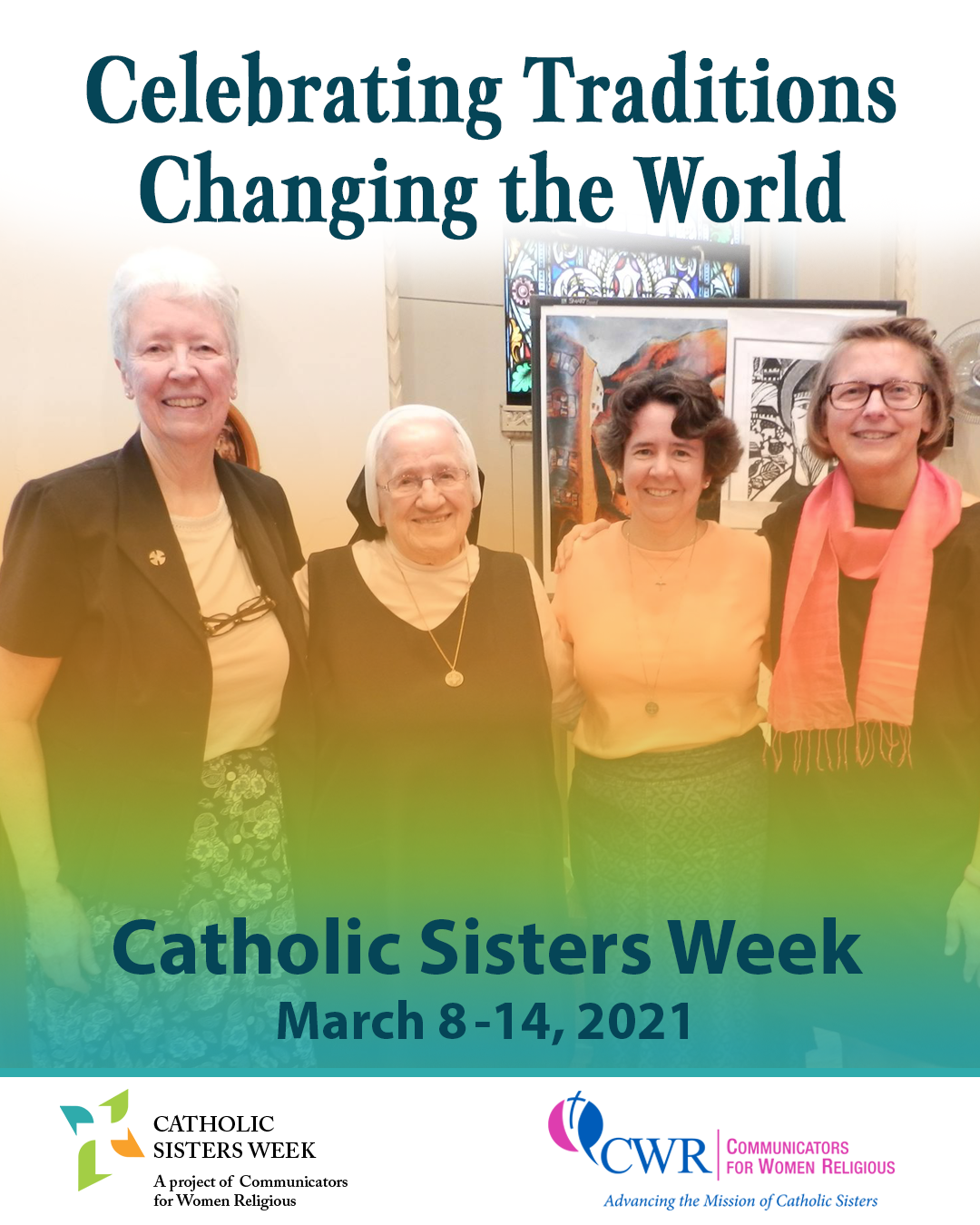 Held in conjunction with National Women's History Month, Catholic Sisters Week will be held the second week of March.  The Diocese of Palm Beach encourages the faithful to celebrate and be inspired by the work of Catholic sisters during Catholic Sisters Week. Individuals, schools, parishes, colleges and universities and religious communities are encouraged to get involved in this national celebration of sisters. Some suggestions include hosting an event or coordinating a service day and producing a Sister "shout out" to use on social media. Learn what a "shout out" is and find other ideas to participate at https://catholicsistersweek.org/.
Since the fall of 2019, Catholic Sisters Week (formerly National Catholic Sisters Week) is under the direction of Communicators for Women Religious (CWR). As we continue to develop new resources and programming ideas, you will notice both continuity and change, beginning with the name: CWR renamed the initiative "Catholic Sisters Week," signaling a desire to raise awareness of women religious not just in the United States but also internationally.
Catholic Sisters Week shines a light on the spirituality, mission and community building of women religious. During the week, a spotlight is shone on women religious and encourages a wide range of campaigns and events that invite all who follow Jesus to expand support of their gospel witness, grow the service networks they have seeded, share their spirituality, charism, and community, and encourage young women to consider a vocation to religious life.