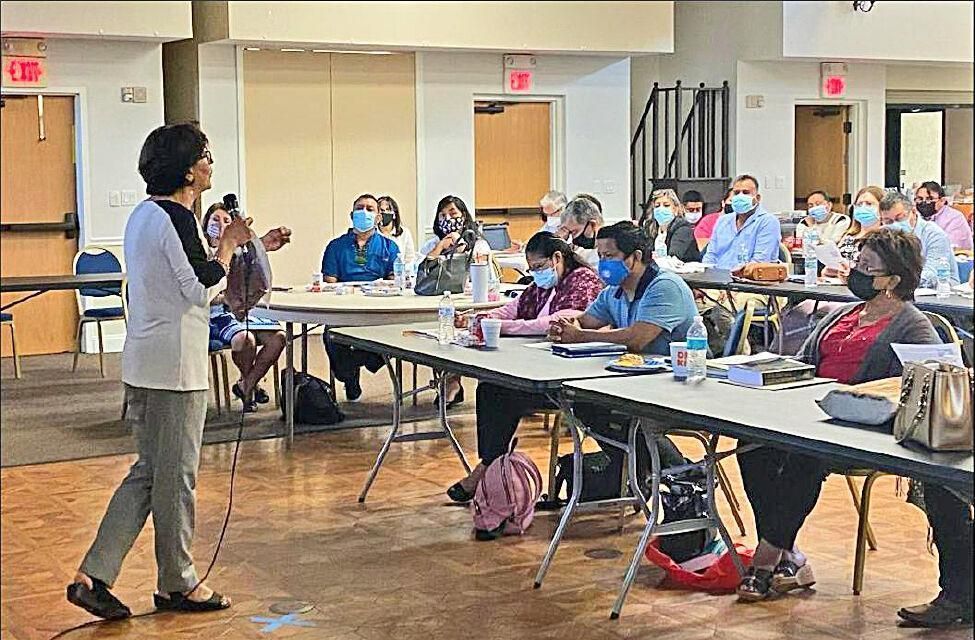 On the weekend of Aug. 21, Father Duván Bermúdez, director of the Office of Hispanic Ministry and School of Christian Formation, and as part of the pastoral plan and the initiatives of the USCCB, organized a training for family leaders: couples, grandparents, single-parents, called "Forming Ministers of God's Love" developed by Dr. Dora Tobar, director of Family and Hispanic Ministry for the Diocese of LaFayette, Indiana.  
Hundreds of Spanish-speaking participants attended from two dozen parishes and gathered at St. Anastasia Parish in Fort Pierce and Mary Immaculate Parish in West Palm Beach.
In a spirit of welcome, the Forming Ministers of God's Love introduction video presents Tobar. Married with two children, she holds a doctorate in dogmatic theology from the Pontifical Gregorian University in Rome. With more than 35 years of practical experience as a theologian and pastoral minister, she teaches at university and parish levels, directing spiritual retreats.