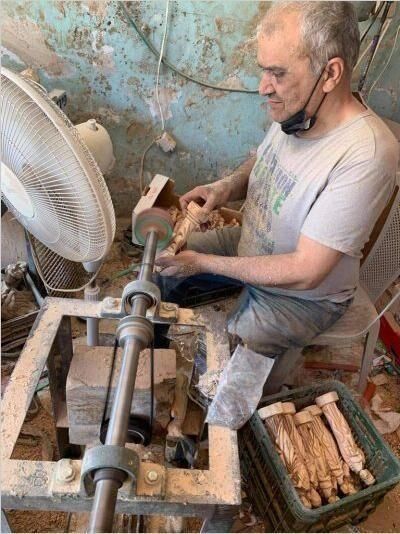 WEST PALM BEACH  |  Native Catholics in the Holy Land would love to welcome visitors: to share their faith and see the sites where Jesus walked and share their love of the church that was birthed there – then spread throughout the world.
That is, if there were no global pandemic.
The next best thing is to have something tangible from the Holy Land – an item of beauty made by hand, from nature where Jesus lived. Rami Qumsieh, a native of Bethlehem, can offer just such an item.
Qumsieh's energy drives his mission of aiding artisans in the districts of Bethlehem to achieve self-reliance amid massive shutdowns of pilgrimage-related niche industries. His St. Joseph Project is designed to give Christian entrepreneurs an employment opportunity they otherwise would not have.