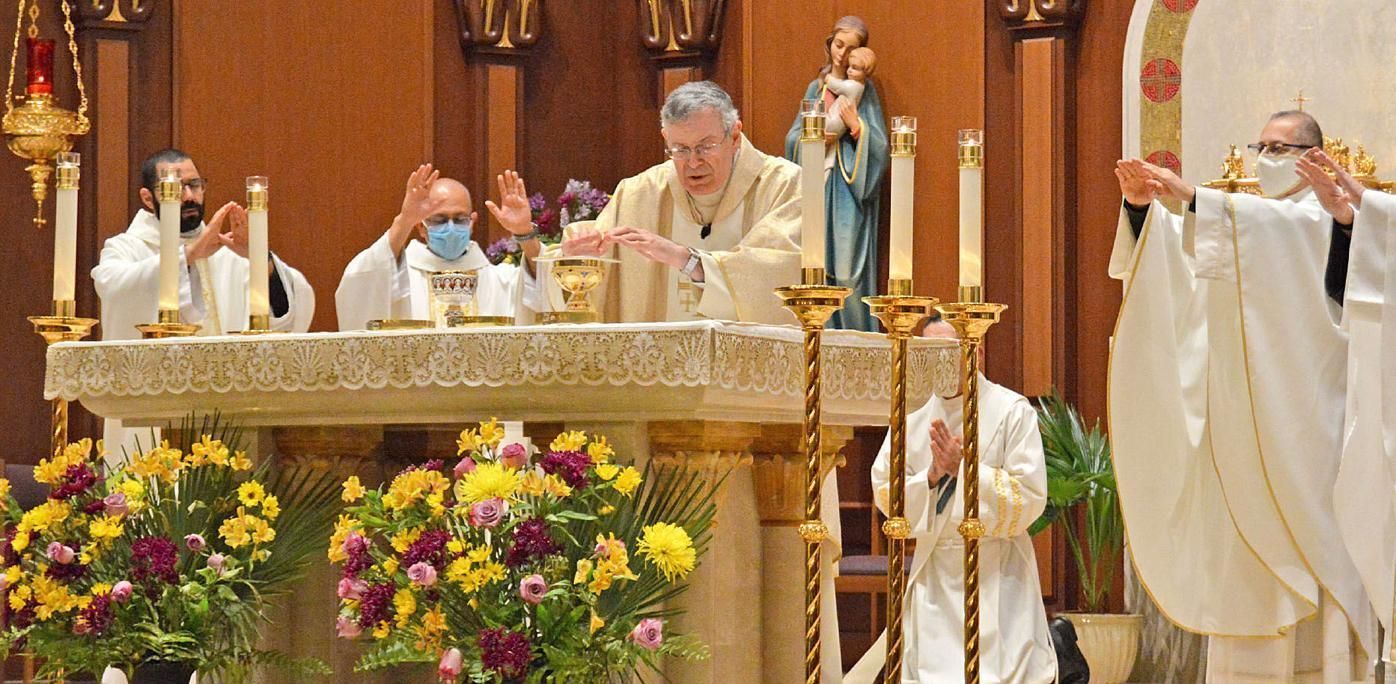 PALM BEACH GARDENS  |  With the foster father of Jesus as their guide, the faithful throughout the Diocese of Palm Beach have been observing the Year of St. Joseph in 2021. On Dec. 2, the Office of Hispanic Ministry concluded a special year of holy hours with a Mass at the Cathedral of St. Ignatius Loyola.
Bishop Gerald M. Barbarito concelebrated the liturgy with several priests involved with ministry to Spanish-speaking people in the diocese. The homilist for the evening was Father Duván Bermúdez, director of the Office of Hispanic Ministry.
To read the full article in The Florida Catholic, click here.