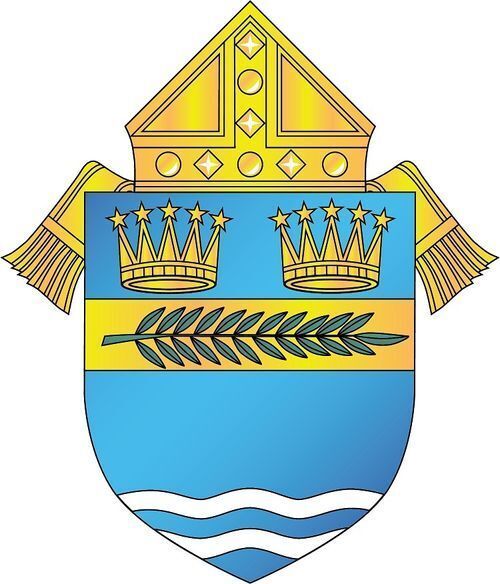 Dear Brothers and Sisters in Christ,
Each year at this time, I have the opportunity to report to you on the financial health of our Diocese of Palm Beach. Despite these challenging economic times, I am pleased to report that the principle funding source, which is provided from the Diocesan Services Appeal (DSA), continues to be a success. Our campaign for 2022 promoted with the theme "As the Father has sent me, so I send you" are the words that Jesus spoke to the Apostles after the Resurrection when He placed the mission of spreading the Good News upon them.
In a similar way, we have again been blessed by the generosity of the faithful who have shown their faith and provided the necessary support to enable us to carry out the critical mission and ministries as well as bringing hope to those in need in our Diocese.
I invite you to review our annual examination of the financial results of the administrative offices of the Diocese of Palm Beach for the fiscal year ended June 30, 2022. The information contained herein is primarily sourced from the "Report on Audits of Financial Statements," which was prepared by the independent accounting firm of Templeton & Co., LLP. The actual audit report was thoroughly reviewed by our audit committee and accepted by the Diocesan Finance Council. We have modified the report format to make the information more reader friendly, and we have added information on the results of the 2022 DSA as well as the totals received for various monthly collections throughout the year which provide vital support of specifically designated needs within the global Church.
We regularly report our financial results in a multi-page supplement which is included in the Palm Beach e-Edition of the Florida Catholic. As always, we continue to make available a copy of the actual auditors' report on our website (www.diocesepb.org). If you have any specific questions or comments regarding any of this financial information, I invite you to contact the Diocesan Finance Office directly. We remain mindful of our sacred obligation for the proper stewardship of these financial gifts and of our continuing pledge of full accountability and financial transparency.
As always, I am deeply grateful for your prayers and support as we go forth in the name of Christ, spreading the Good News and building His Church here in the Diocese of Palm Beach. May God bless you and watch over you throughout this New Year!
With every prayerful wish, I am
Sincerely yours in Christ,
Bishop Gerald M. Barbarito of Palm Beach
To read this and other stories in Florida Catholic, click here.
To view the statement on our website, click here.