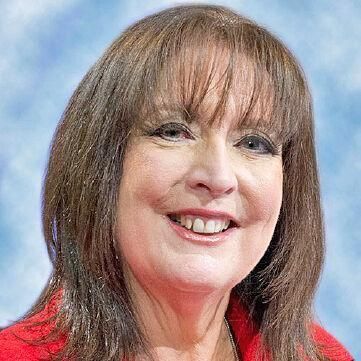 The 12th annual Catholic Women of Faith, Women of Action Conference is set for Saturday, March 25, from 8 a.m. to 3 p.m. at the Cathedral of St. Ignatius Loyola, 9993 N. Military Trail in Palm Beach Gardens. The day will consist of registration and continental breakfast from 8 to 9 a.m., followed by a welcome from Doreen Recco, president of the Palm Beach Diocesan Council of Catholic Women, talks, prayer, opportunities for the sacrament of reconciliation and Eucharistic adoration, Mass with Bishop Gerald M. Barbarito and lunch.
The conference guest speaker will be Janet Morana, executive director of Priests for Life and co-founder of the Silent No More awareness campaign, which mobilizes women and men who have lost children to abortion. Born in Brooklyn, New York, she has earned a bachelor's degree in foreign languages and a master's in education. Morana has held leadership roles in the pro-life movement on the local and national levels and traveled extensively giving workshops for clergy and laity. She has represented Priests for Life at national and international conferences.
Morana can be seen on EWTN as co-host of "The Catholic View for Women," is a weekly guest on EWTN Radio and has appeared on other TV networks. She has written the books "Recall Abortion: Ending the Abortion Industry's Exploitation of Women" and "Everything You Need to Know About Abortion — for Teens." In 2009, she received the Cardinal John O'Connor Pro-Life Hall of Fame Award.
The conference's $35 registration fee includes breakfast and lunch. To register, visit https://pbdccw.org/catholic-women-of-faith-women-of-action. For more about how to get involved in the Palm Beach Diocesan Council of Catholic Women, go to https://pbdccw.org or email pbdccw@gmail.com.
Click here for more information about this event.